Based in Somerset, England we are a family run business who are extremely proud to be a UK dealer for Avant machinery.
Avant loaders make ideal machines for the equestrian market, landscapers, building contractors, farming and many more.
Paul is the managing director who deals with the majority of the sales. He first started out in landscaping having his own business and slowly turned it into selling machinery. He has operated machinery most of his life (buying his first rotavator at 16) so has some great advice!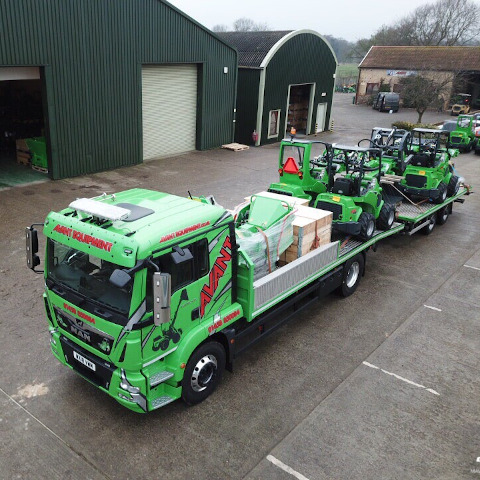 Paul takes great care in ensuring people are buying the right machine.
His son Tom helps out with servicing and deliveries whilst Paul's daughter Alice works in the office.
Avant Tecno Oy is a company based in Finland who designs, manufactures compact multi-functional Avant compact loaders together with a vast range of loader attachments.
Avant products are versatile, powerful, compact, innovative and durable in all working conditions and is the market leader in loaders with operating weight under 2000kg. Paul Helps Limited is proud to be a dealer of Avant machines in the UK.

Founded in 1991, Avant Tecno Oy has produced many innovative solutions in the field of multi-functional loaders and attachments. Product development has always been and will be one of the most important factors in Avant's success.
Manufacturing, product development, sales and marketing are located in Ylöjärvi, Finland. In addition, Avant has its own subsidiary sales offices in Germany and in the UK (www.avanttecno.co.uk). Avant machines are exported to over 40 countries. Today there are over 25000 Avant loaders working all over the world.
Avant multi-functional loaders are manufactured in the Ylöjärvi plant with the most modern production technology available. Sheet metal cutting happens with automated laser cutting machine, welding is done with a complete robot welding line and painting is done on an automatic powder coating line. All processes are strictly controlled by the Avant quality control system, which also guarantees that all machines are thoroughly tested before delivery.
If you have any questions regarding the Avant brand or you need help to make the right decision regarding which Avant loader and attachments would suit your needs both now and longer term, please call us on 01458 850 084 or email sales@avantequipment.co.uk.