All the latest news from Avant Equipment and Paul Helps Ltd.
Dear Customer,
I am writing to tell you about the exciting news from Avant Equipment Ltd.
First and most importantly I would like to thank you for your business and support over the last 10 years.
With 10 years of successful growth of the Avant Multi Loader it is now time for the next step in our continuing effort to improve service and sales of the equipment in the Southwest. With this in mind we have decided to merge with Kellands Plant Sales Ltd.
Kellands have been in business for over 150 years and have been selling plant since 1950. They have an unrivalled reputation for aftersales service throughout the Southwest and have depots in Bridgwater Somerset, Camelford in Cornwall, and Tongham in Hampshire. They also have field service engineers based throughout the South enabling them to cover all the counties south of Birmingham. They have invested in a large stock of spares and attachments for the Avant loaders, to enable a faster more effective aftersales service. There service vans will carry strategic spare parts to enable a faster repair turn round. Kellands control all their service engineers centrally from Bridgwater, so they are able to direct an engineer to you in the quickest possible time with the shortest travelling distance as each van is monitored in real time. Kellands are able to offer extra services for you, such as remote machine monitoring and fixed price servicing built into the length of the finance agreement.
Wayne Field of W Field Agricultural Engineering & Services Ltd remains an official service partner; I have worked closely with Wayne over the last 10 years and his services have been indispensable in carrying out the pre-delivery inspections and providing the servicing back-up. This arrangement will continue with W Field Agricultural working alongside Kellands in a similar capacity and this can be booked through Kellands Servicing Department on the telephone number below.
I will be working full time along side the Kellands team to ensure everyone is fully up to speed with the products and customers, to enable a smooth transition to the new arrangement and heading up the Avant side of the Kellands portfolio. I do not envisage me leaving the business for the foreseeable future as I still have a huge passion for the product and I want to see it go from strength to strength, growing to be the dominant brand for compact multi loaders overtaking the use of compact tractors and skid steer loaders in all the market sectors. I will be available on my usual telephone numbers and below is a list of the new extra contact details for each county to make it easier for you to contact us for any Avant Equipment needs.
Sales, service, and spares department
Salmon parade
Bridgwater
TA6 5JY 01278 451601
Sales and parts department
CAMELFORD DEPOT (CORNWALL)
30 Tregath Business Park
Camelford
PL32 9TX
Ash Hill Camelford 01840 212393
Sales in Cornwall and Devon
Lee Sweet 07836 731012
Sales for Somerset, Wiltshire, and Dorset
Richard Davis 07720 087661
Sales for the Bristol and Bath area
Charlie Cook 07720 087660
We always carry a large stock of Avant machines at our main yard in East Brent, Somerset.
Call us at Avant Equipment on 01278 451 601 for more infomation and delivery details.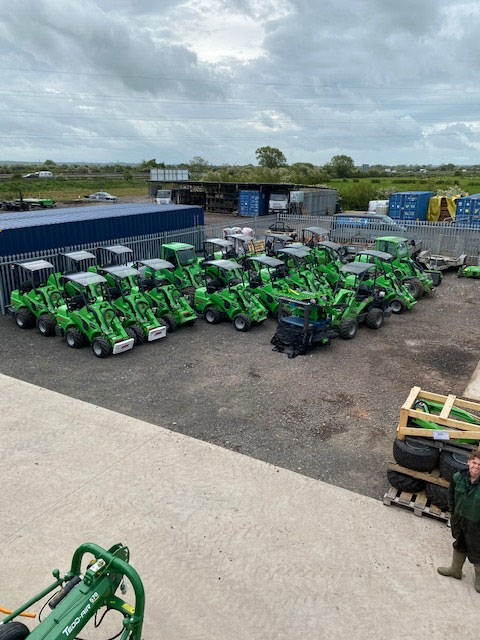 £1000 part exchange for your wheel barrow on all 200 series models purchased + receive a bucket FOC to suit!
£2000 part exchange for your wheel barrow on all 800 series models purchased + receive a bucket FOC to suit!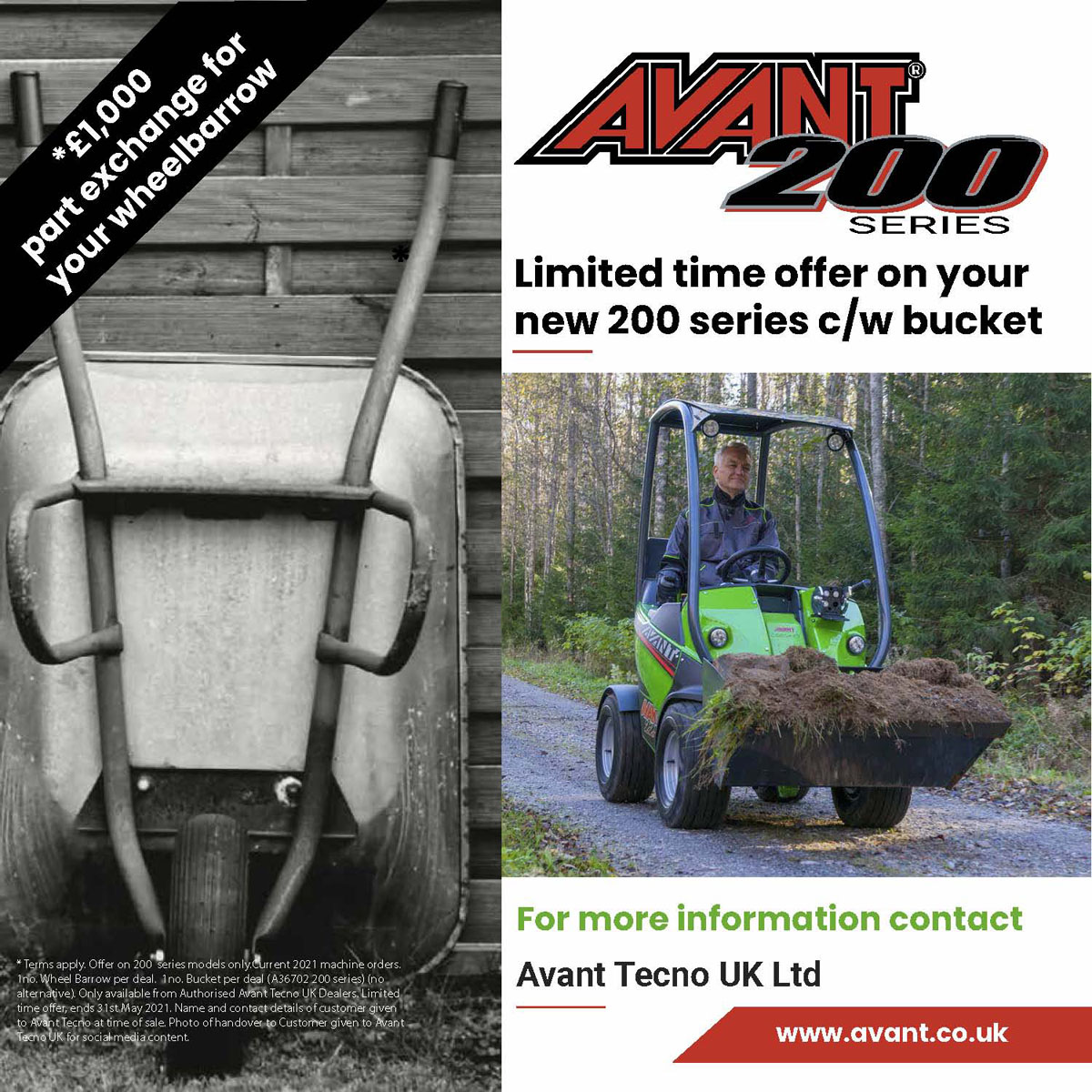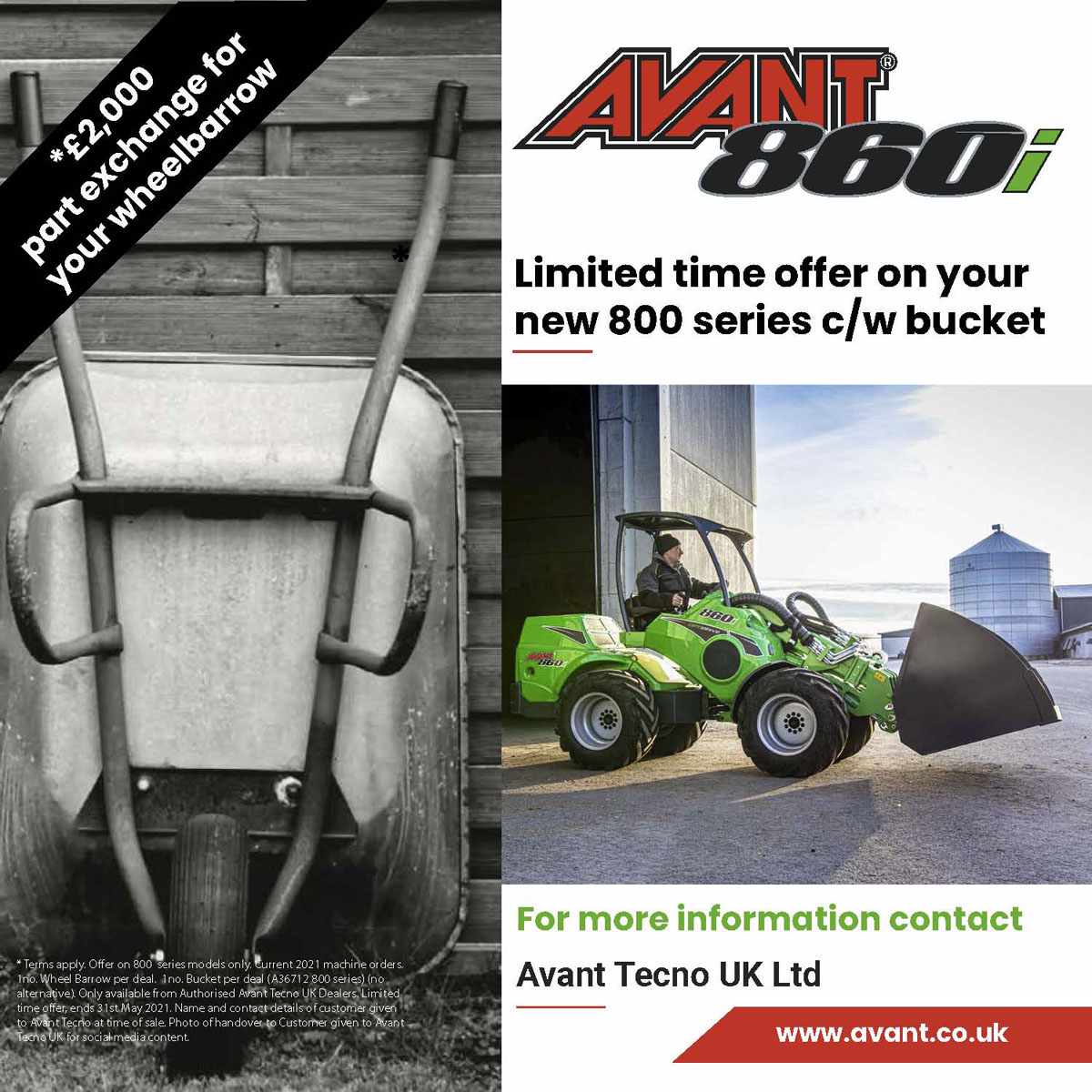 Customer terms:
Offer on 200 & 800 series models only
Current 2021 machine orders
1 no. wheel barrow per deal
1 no. bucket per deal (A36702 200 series or A36712 800 series - no alternative)
Only available from Authorised Avant Tecno UK Dealers
Limited time offer ends 31st May 2021 – Orders must be in by this time if not then you will not qualify
Name and contact details of customer given to Avant Tecno at time of sale
Photo of handover to Customer given to Avant Tecno UK for social media content
One of our customers recently purchased a new Avant 860i for work in Merriman Park located in Street, Somerset.
Paul grew up in Street as a child so was a special moment when he sold a machine to be used in a park where he once played in, close to his childhood family home. This was also a special day for Tom as this was the first machine he delivered on L plates in the lorry - probably the youngest person to have delivered an 860i loader! Tom is currently doing his HGV training so was great experience for him.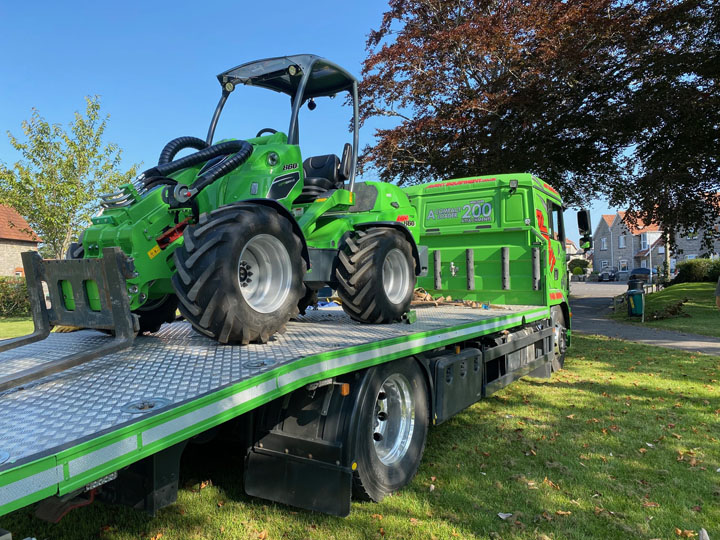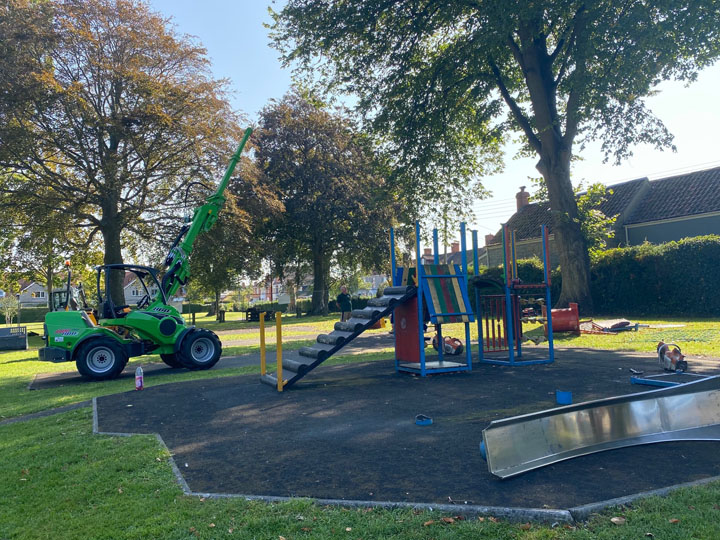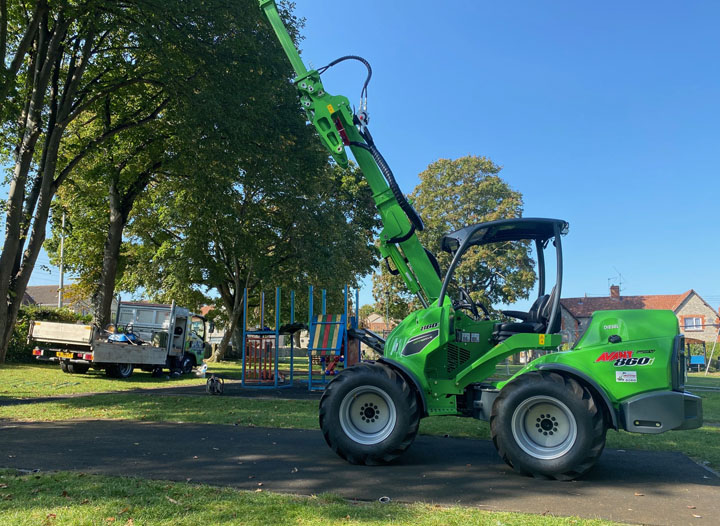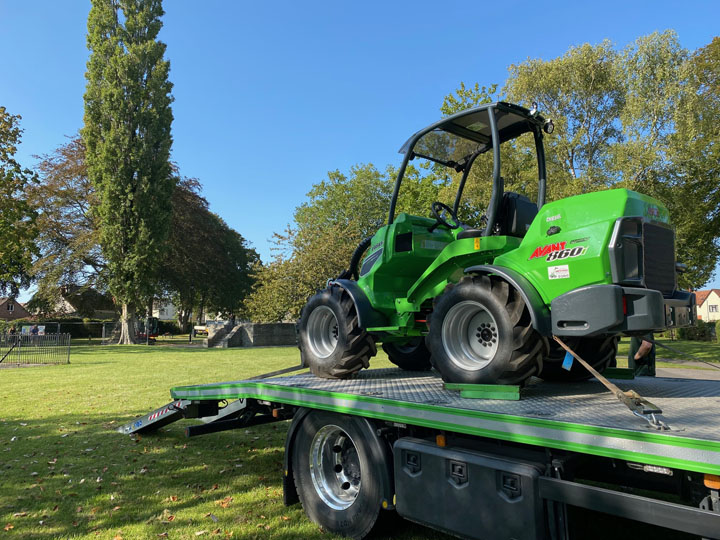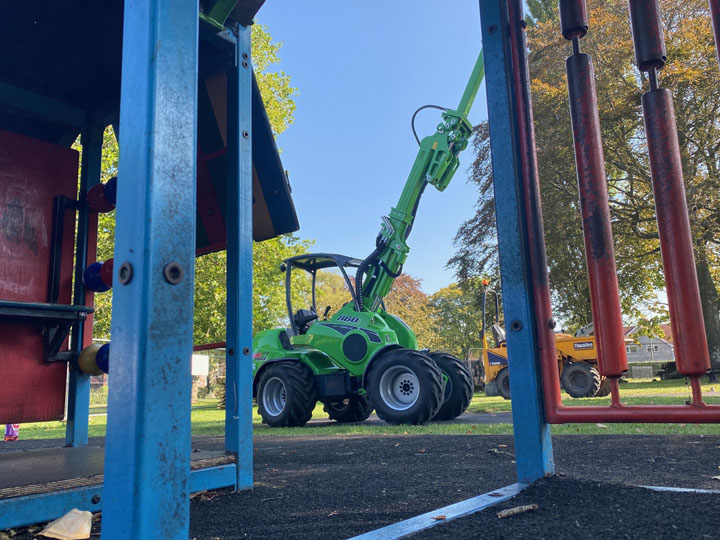 We kindly received a 'Changing Lives' award from Avant Tecno UK.
This was after all the hard work we put into adapting an Avant 760 for one of our customers. After a year of working on it, it was user friendly for those paralysed from the waist down.
If you would like to see a full overview be sure to go on our YouTube!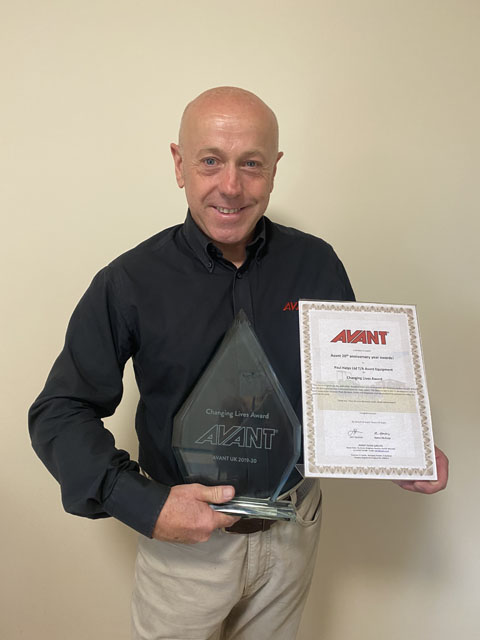 In January 2020 we were kindly invited on a dealer trip to the Avant Tecno factory in Finland. We had 2 of our customers invited along too; Mike Durston and Robert Elsby as they had ordered one of the new Avant 860 loaders at beginning of last year with us.
On this trip we were shown the new 860 in action (shortly expected to arrive to the UK) and the new attachments being released this year. We were also showed around the factory down the production line.
This was a great experience as Alice (who works in the Avant Equipment office) and Tom (who helps Paul with sales) came along too. Due to them being new to the business it was a perfect opportunity for them to meet other dealers and the team from Avant Tecno UK. It was a privilege to also meet the owners of Avant Finland; Risto and his son Jani Kakela.
On the 8th of May 2019 we hosted an open day for our customers and suppliers to join us for the day to promote our business.
We hired out Junction 24 for the day and over 60 people attended. We had 20 Avant loaders there and a whole range of Avant attachments plus other equipment from the other side of our business (Paddock Equipment). Kindly we had some reps come down from Digga, Truxta, William Hackett and Avant join us.
A big thanks to everyone who helped make it happen!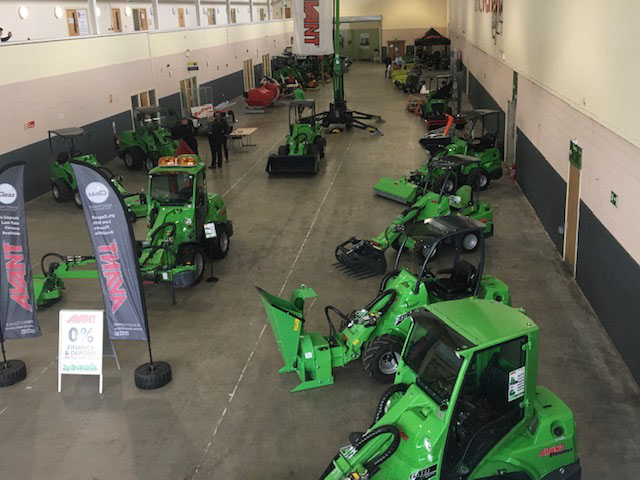 Working alongside Adapter Car, we adapted an Avant 760 for one of our disabled customers. After a year working on it, it was user friendly for those paralysed from the waist down.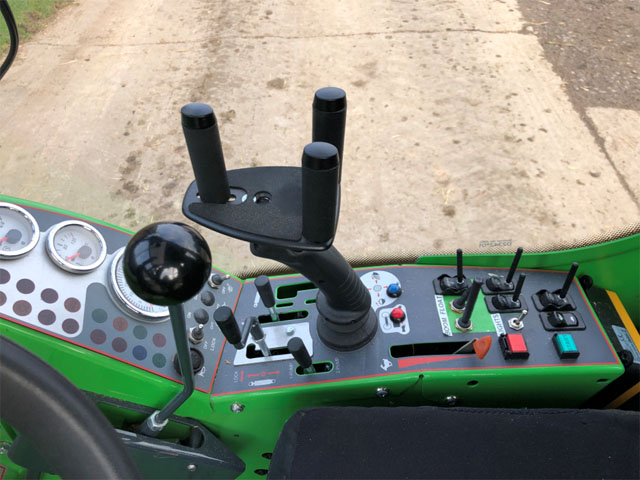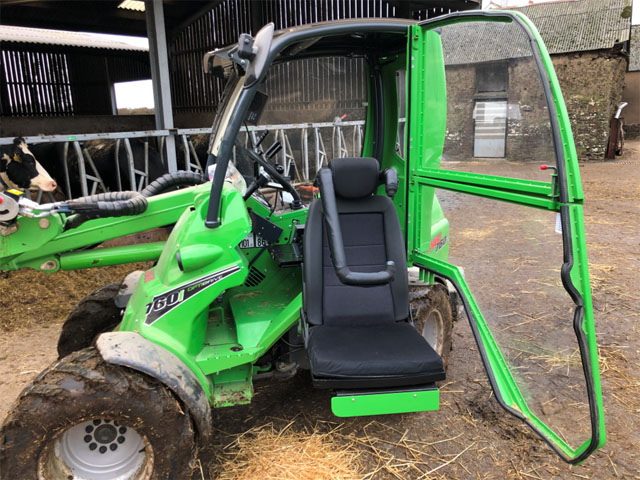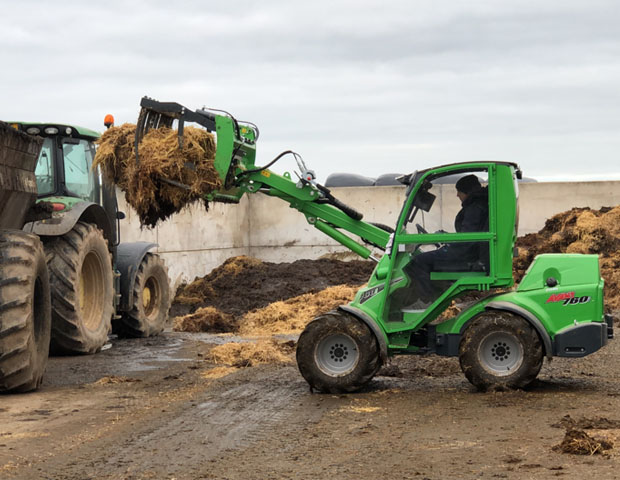 We have a new transporter lorry ready to safely deliver your new Avant loader.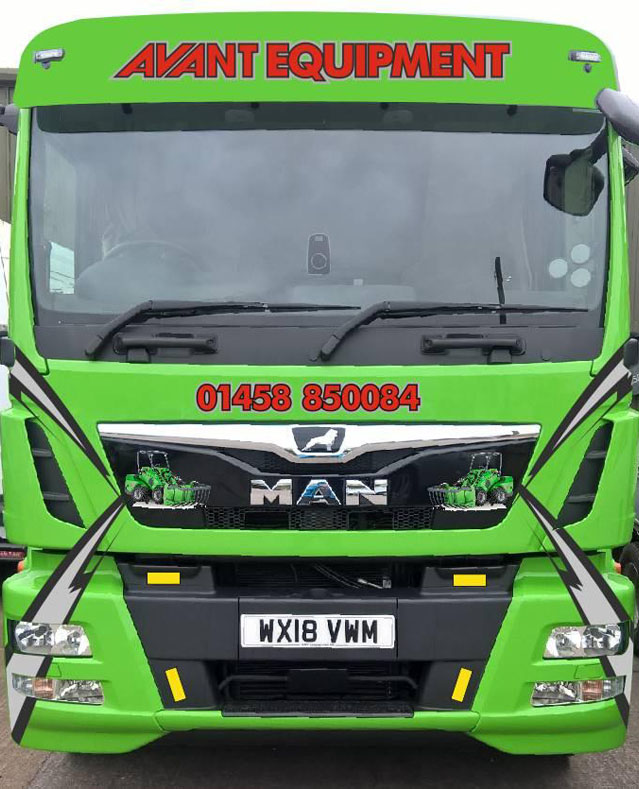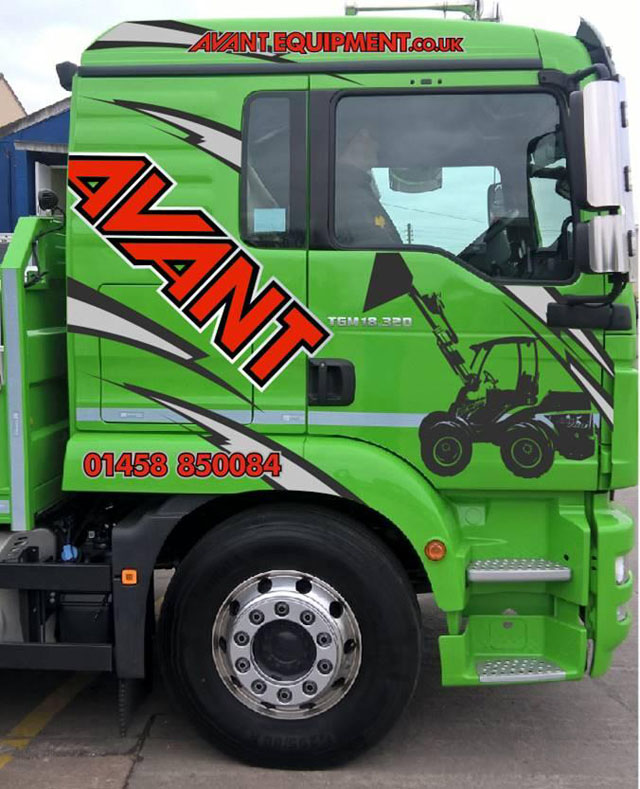 We took our Avant Equipment lorry to Truckfest in 2019 which is Europe's largest trucking festival. Truckfest has been delivering a great day out and a fantastic family experience since 1983.
The picture is of our lorry on the MAN stand.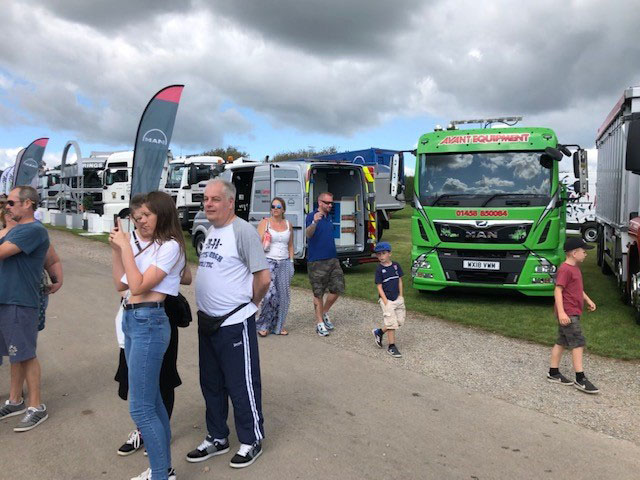 If you have any questions regarding the Avant brand or you need help to make the right decision regarding which Avant loader and attachments would suit your needs both now and longer term, please call us on 01278 451 601 or email sales@avantequipment.co.uk.