Paul Helps Ltd started by selling Mitsubishi Tractors over the whole of South West England.
Most people would ask for a loader to be fitted. Therefore, this is how we started selling Avant's as well.
9/10 of our customers chose the Avant over the Mitsubishi compact tractor when we used to sell both. Now there is not such a high demand for Mitsubishi tractors so in 2017 we stopped selling them. This is due to the following reasons: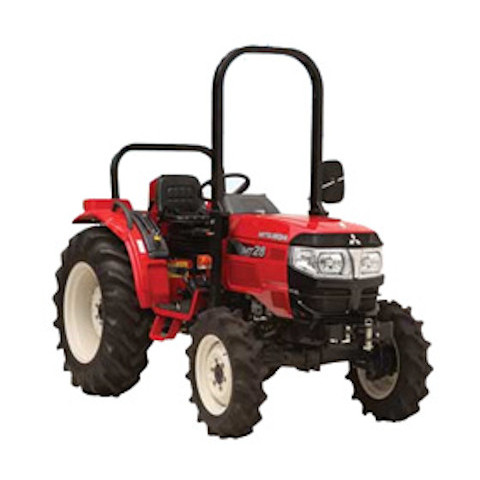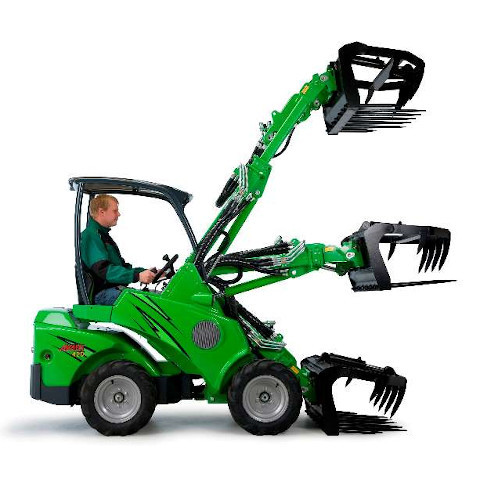 Hydrostatic - A lot of compact tractors have gears whereas Avant's are hydrostatic meaning one pedal for forward and one pedal for backwards - very easy to operate!
Avant's articulate in the middle, so they are easier to manoeuvre in tight spaces.
Practicality - The attachments are a lot easier to attach and remove - this is because there is no 3-point linkage or PT0 (power take off).
Visibility - When a tractor has a loader, the bonnet blocks your vision from seeing the bucket in action. This doesn't happen with Avant's due to the visibility and placement of the engine behind you
The Avant's have a telescopic boom allowing you to reach further and higher.
Please call us at Avant Equipment on 01278 451 601 for more details regarding the advantages of buying an Avant loader and the best Avant attachments for your present and future needs.