This horse arena leveller / harrow is intended for levelling and loosening of horse arena riding surfaces. The attachment has two spring loaded tine rows which will loosen the surface, a leveler that will make the surface completely even and a tilling roller that will compact the ground, leaving a great looking finish to the surface.
The Avant horse arena leveller will not damage the lower levels (understructure) of the riding surface.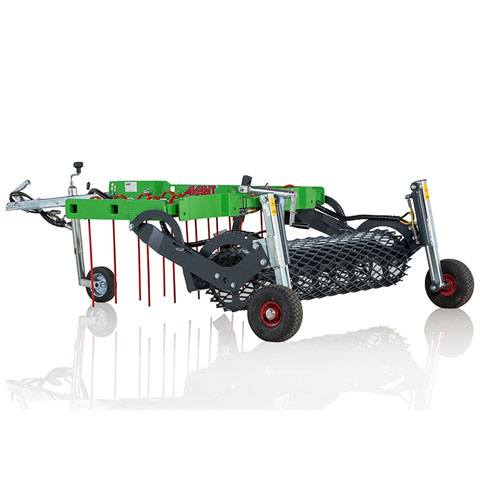 A clearing shovel which will level the sides of the riding arena
A tilling roller that will smoothen the harrowed ground leaving a great looking finish
A large wheel that protects the walls of the riding arena in case the harrow hits the wall
No hydraulics required
A professional leveller / harrow that makes it easy to keep the horse arena in top condition
Can be adjusted for several kinds of riding surfaces
Once the adjustments have been done the harrow is very easy to use
Support wheels available as an option: the leveller can be lifted off the ground and towed to desired place
CALL 01278 451 601 FOR AVANT SALES, HELP OR ADVICE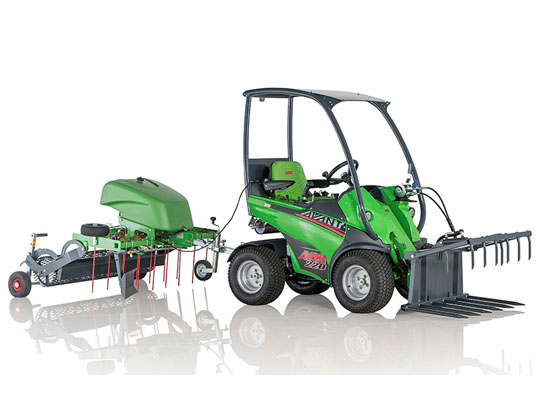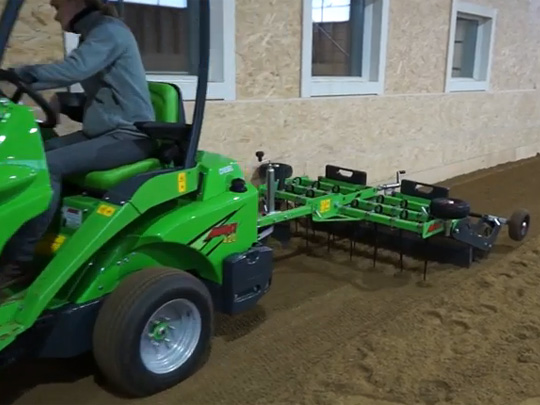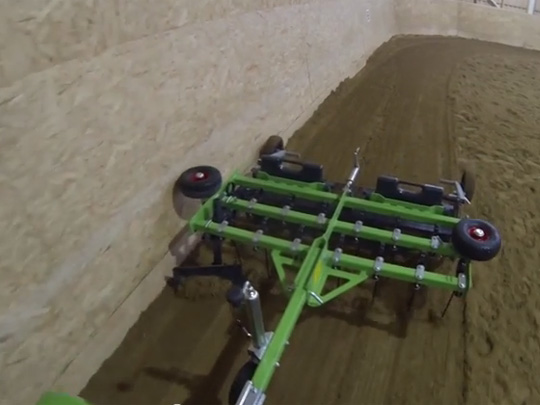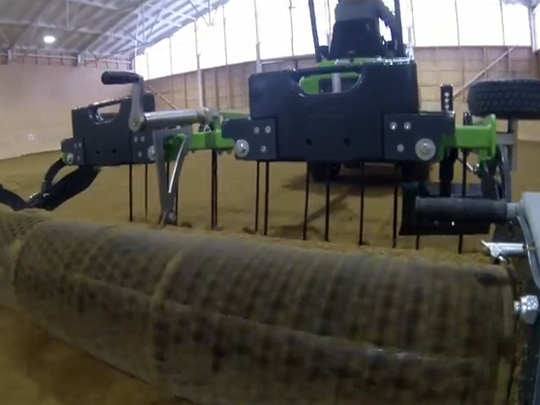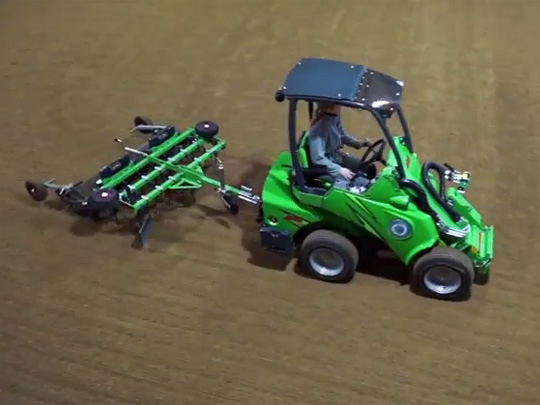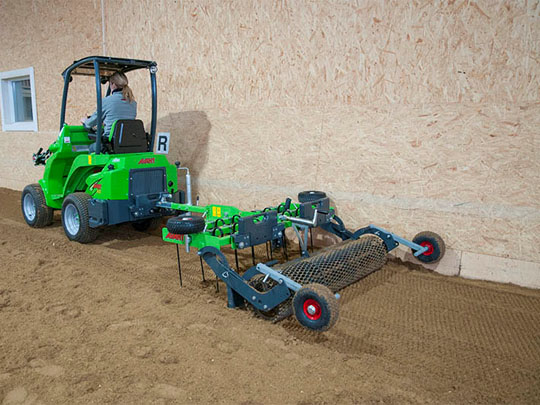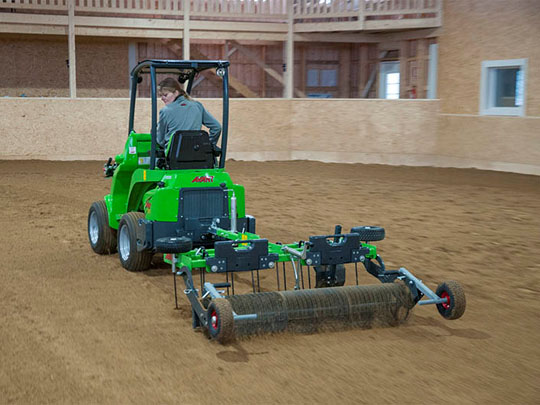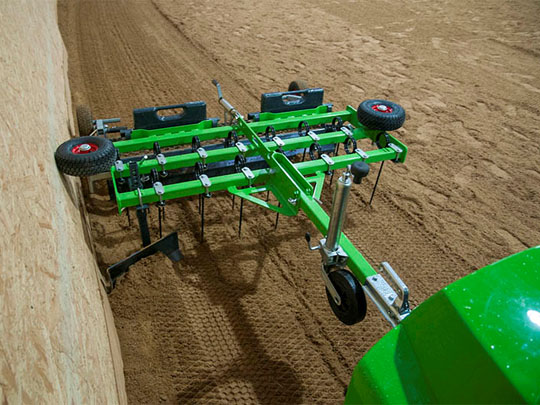 For more information about the Avant arena leveller attachment, if you have any questions or need some advice choosing the best attachmetns for your present and future needs, please call us on 01278 451 601 and we will be more than happy to help.