The Avant collecting broom is specially designed for property maintenance and street cleaning. Three big support wheels guarantee smooth and easy operation.
Collector box emptying is hydraulic operated by the driver with auxiliary hydraulics control lever.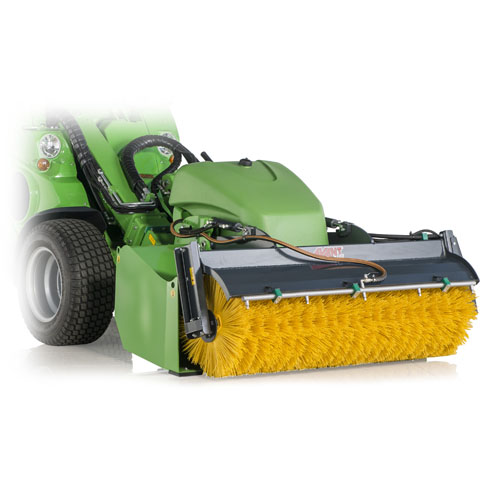 A bucket broom attachment suitable for collecting larger waste
Large bucket shaped collector box
Fast, hydraulic emptying
Sweeps forwards and in reverse
A powerful Avant collecting broom ideal for street cleaning and property maintenance
The front mounted brush rotates outwards and throws material up and over backwards to the collector box which is closer to the machine
The collector box fills up completely, hydraulic emptying is standard
Nylon brush as standard, brush segments can be replaced one by one
Optional water sprayer for dust collecting and side brush
CALL 01278 451 601 FOR AVANT SALES, HELP OR ADVICE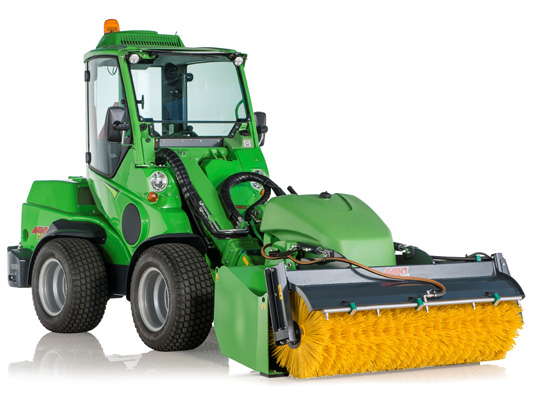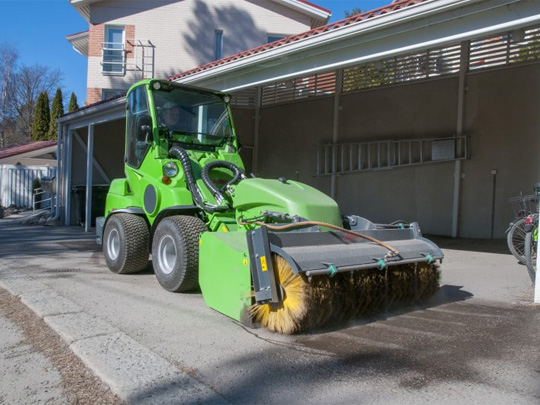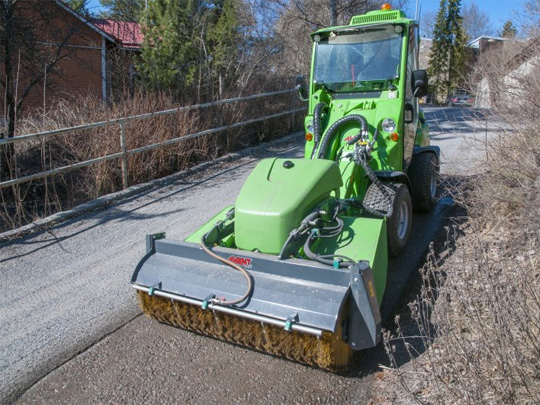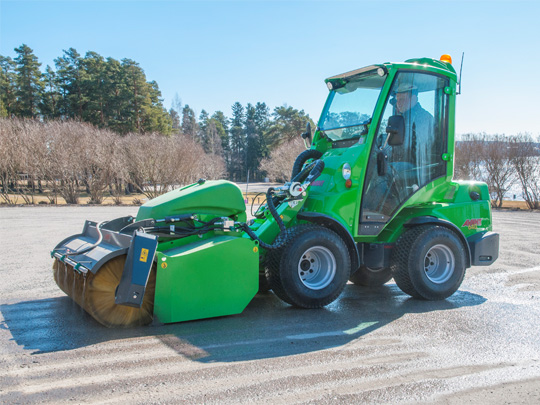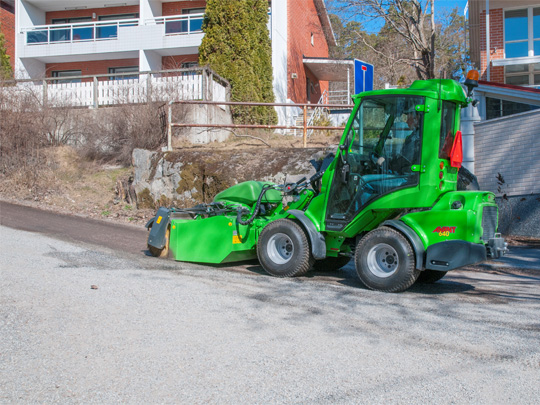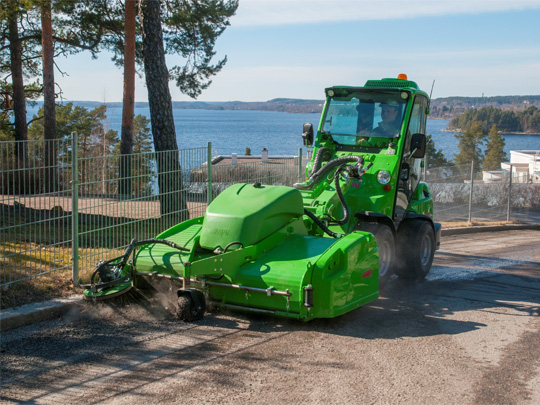 For more information about the the Avant bucket broom or the Avant collecting broom, please call us on 01278 451 601 and we will be happy to help or answer any questions you may have.