Mow and collect the grass clippings at the same time with the Avant Collecting Lawnmower 1200 and the 1500. The excellent suction power also easily picks up leaves or the vacuum can be turned off and side discharging used instead. The 1200 has a 1200mm cutting width and a 210 litre collector, the 1500 model has a 1500mm cutting width and a 800 litre capacity.
Both collecting lawnmowers are easy to empty by opening the lid and lifting the mower up from the ground with the loader's boom then tilting the mower forward so that the waste comes out. The Avant 1500 collecting lawnmower attachment is equipped with the Optifloat™ system ensuring that the cutting deck follows the contours of the ground stopping the blades if the mower deck lifts.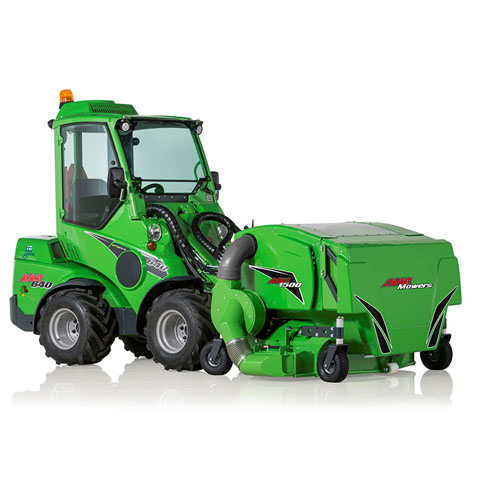 Powerful 1200mm and 1500mm width grass cutters with a collector unit
Can also be used for collecting tree leaves on lawns
Vacuum fan can be turned off and mower can be used as side discharging type
1200 model - cutting width: 1200mm, cutting height: 25 to 100mm, blades: 2 pcs, collector box: 210 litres
1500 model - cutting width: 1500mm, cutting height: 25 to 100mm, blades: 3 pcs, collector box: 80 litres
CALL 01278 451 601 FOR AVANT SALES, HELP OR ADVICE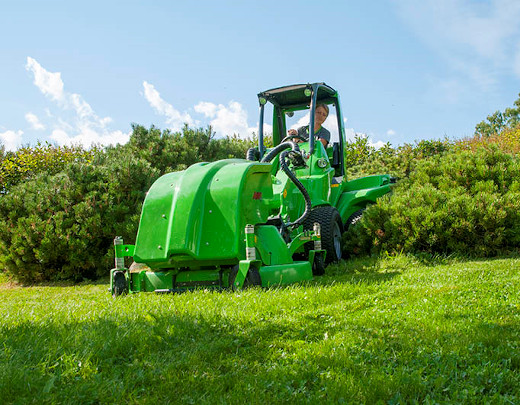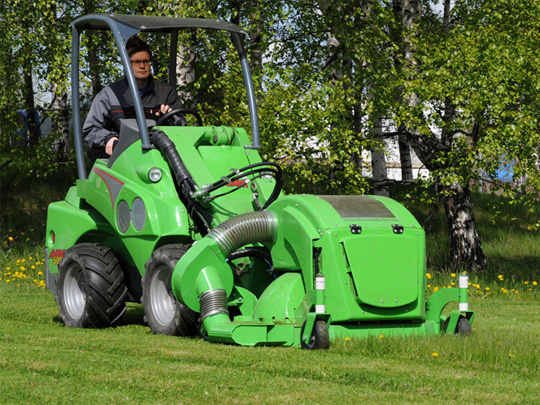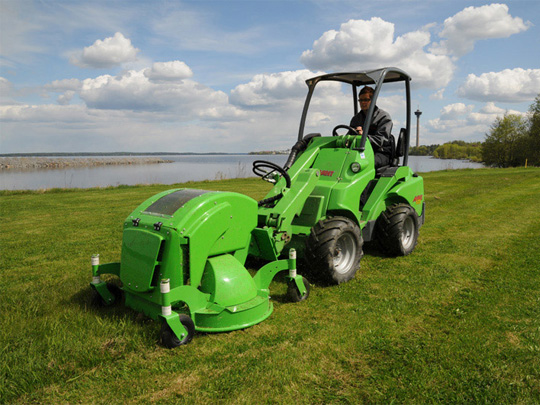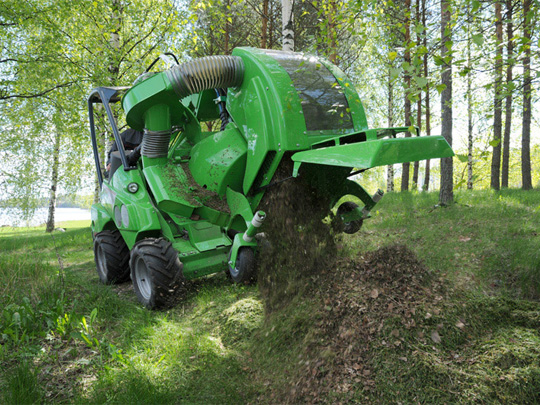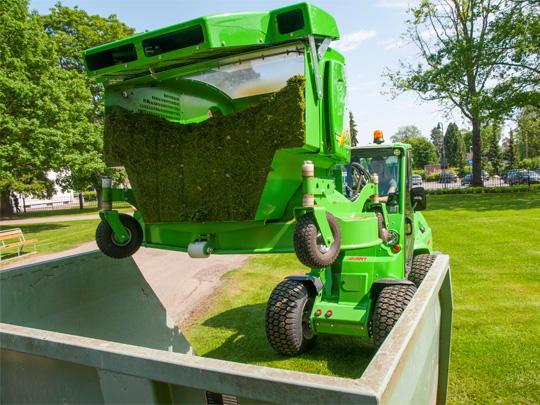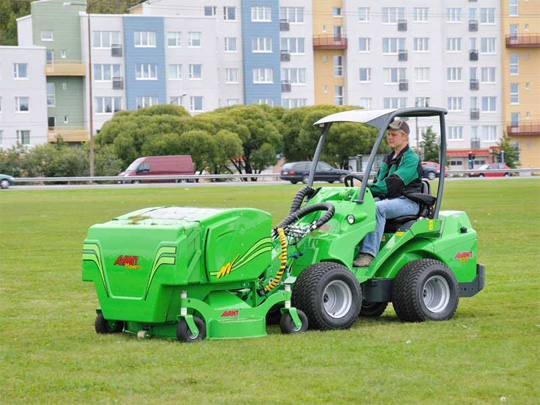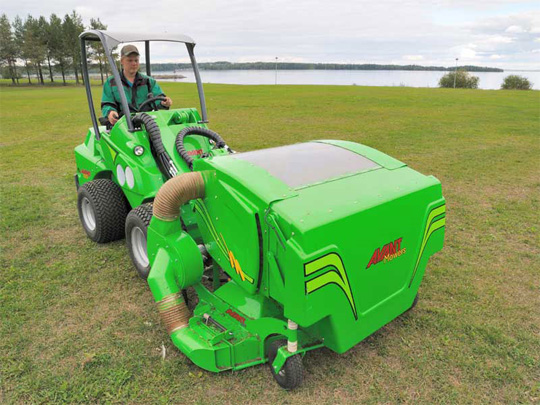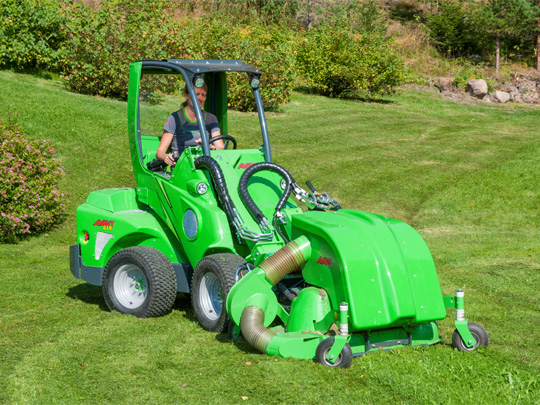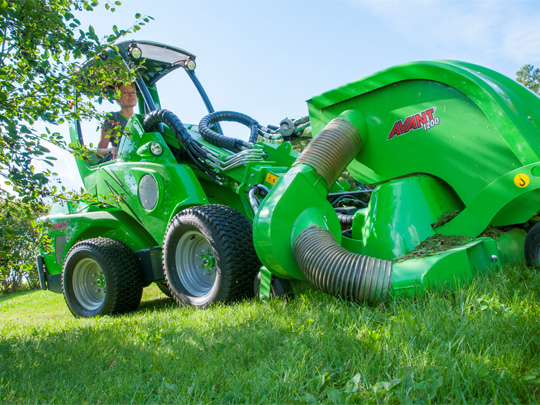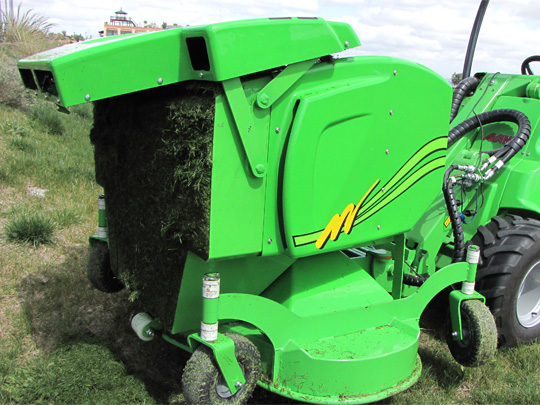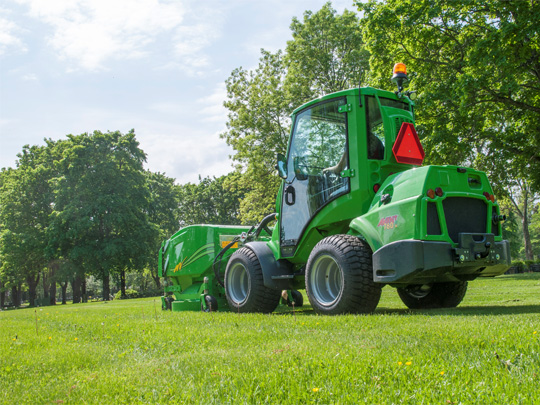 For more details regarding either of the Avant collecting lawnmower models, please call us on 01278 451 601 and we will be happy to answer any questions youmay have.