Attaching the Avant feed mover screw to an Avant loader is a fast way to mix and move feed to farm animals. The screw discharges feed in either direction and the plastic scraper blade also efficiently cleans the feeding table.
With the feed mover screw, drive speed can be higher, over 10km per hour. Feed can be moved both to the right and left simply by changing the rotation direction.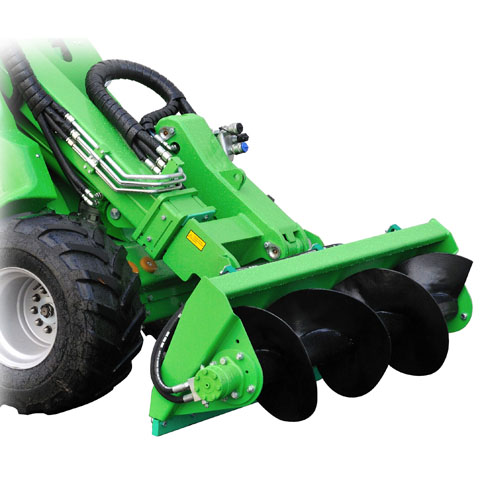 The Avant feed mover screw is a fast and easy way of moving feed to the animals
Discharge in both directions, left and right
A plastic scraper blade cleans the feeding table efficiently
Working width: 1400mm, total width: 1635mm
CALL 01278 451 601 FOR AVANT SALES, HELP OR ADVICE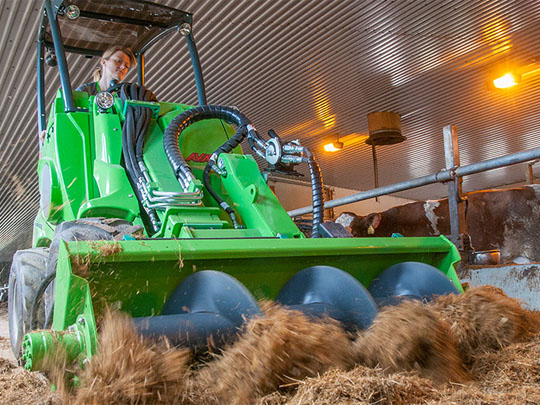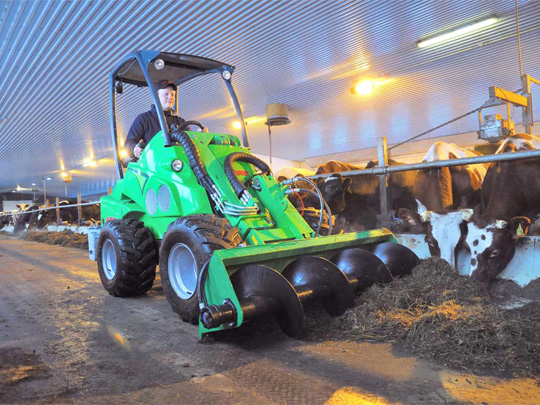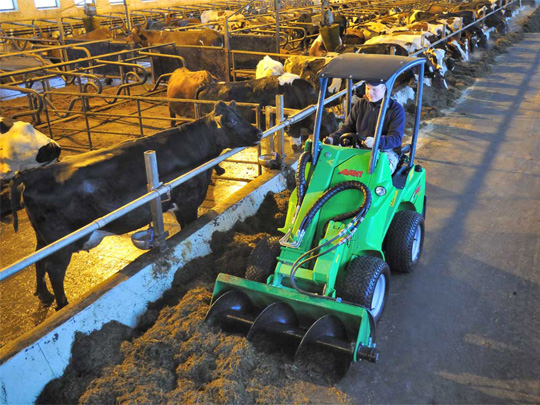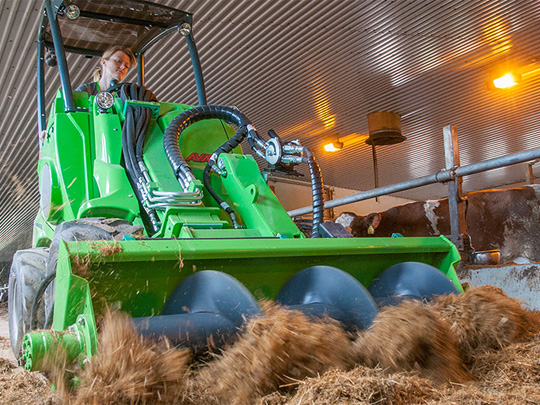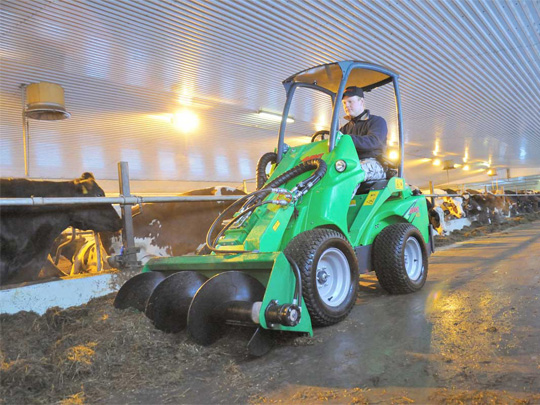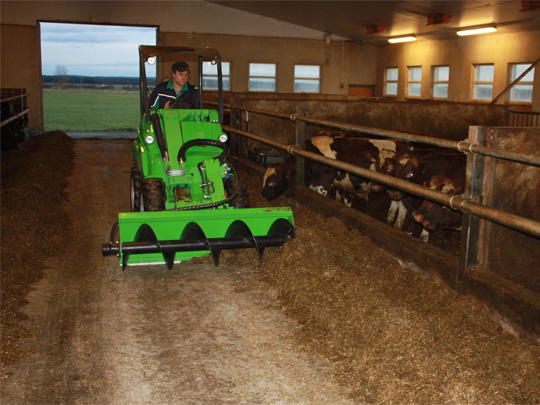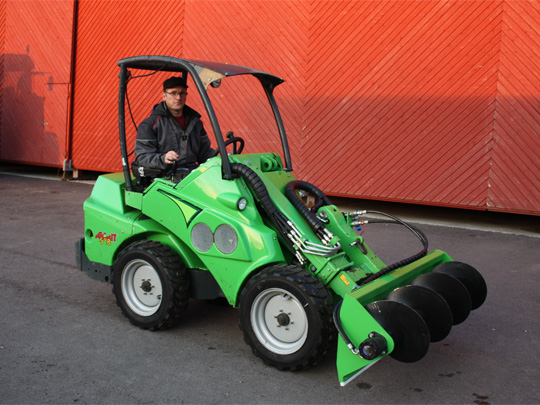 The feed moving screw attachment is available with fast UK delivery. We also have a huge range of other farming attachments for Avant compact loaders. If you need any further information or advice choosing the most useful attachments for your farm, please call us on 01278 451 601 and we will be more than happy to help you.