Avant mini digger attachments (2 models) are an efficient solution for small digging jobs using your Avant loader where a maximum digging depth of 1500mm is enough (1200mm for 200 Series loader). These digger attachments mount directly on to the loader's quick attach plate and they are operated by the driver with the auxiliary hydraulics control lever.
Changing the bucket on the Avant mini digger 150 model for 400-700 series loaders is fast and easy thanks to the quick attach system, the bucket can also be mounted pointing forward if necessary. Bucket tilt adapter is available as an option.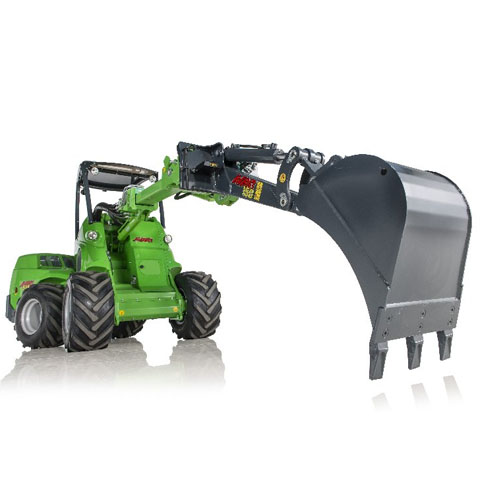 Very fast to mount the mini digger attachment on to Avant loaders
Simple and light to transport between job sites
High unloading height
Material can easily be moved further away from the digging area
Model: 120 (A36922), maximum digging depth: 1200mm, standard bucket: 250mm, weight: 70kg
Model: 150 (A35317), maximum digging depth: 1500mm, standard bucket: 400mm, weight: 130kg
CALL 01278 451 601 FOR AVANT SALES, HELP OR ADVICE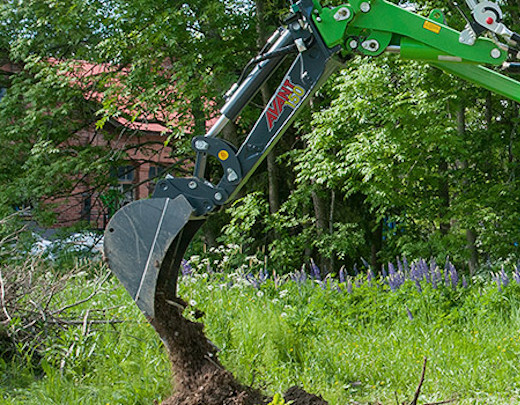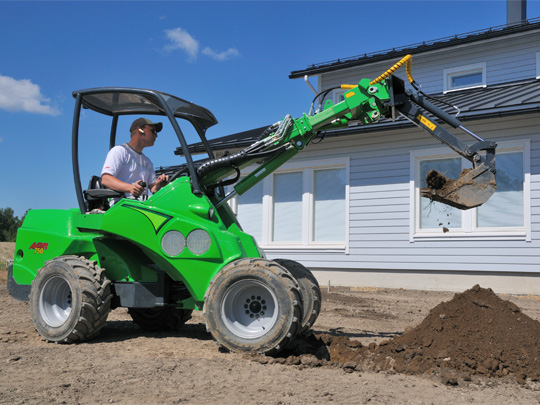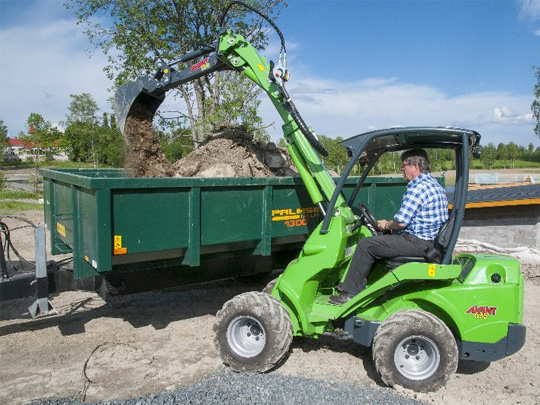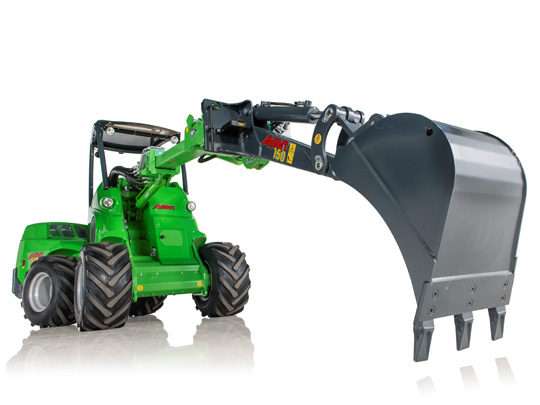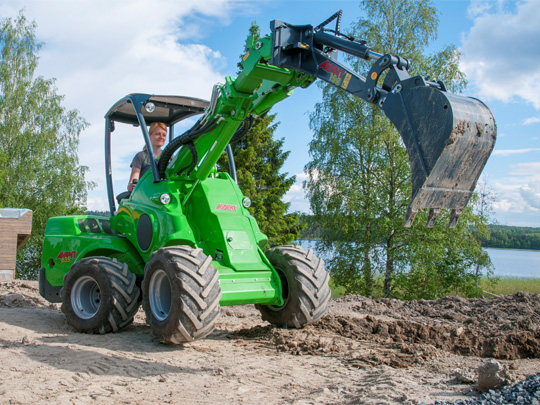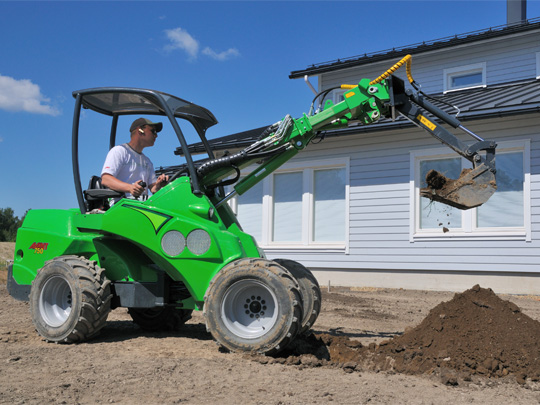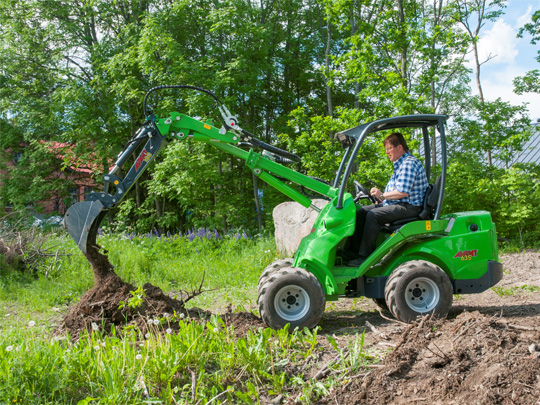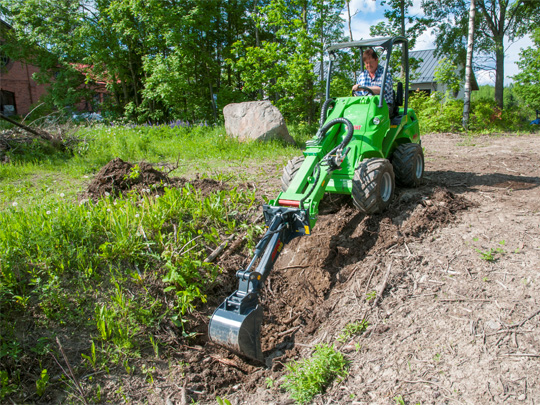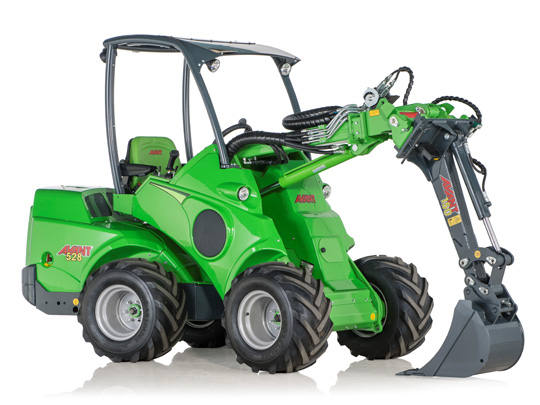 For more information or if you have any questions regarding Avant mini digger attachments please call us on 01278 451 601, we will be more than happy to help or advise.