A cost effective attachment, the push broom has no rotating parts (so less dust) and pushes material in front of the broom. This is an ideal attachment for equestrian yards and farms.
The hydraulically operated carousel broom is a useful Avant attachment for sweeping to the side or away from walls as it rotates in both directions.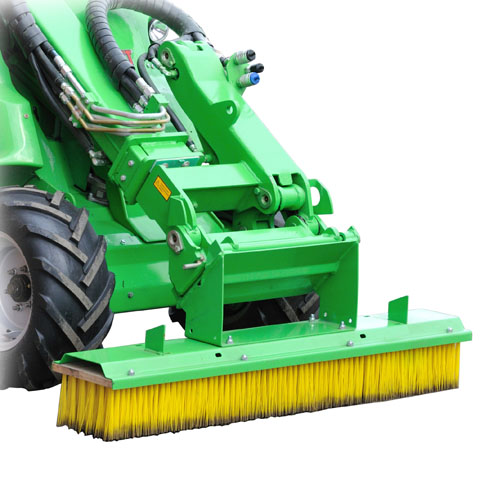 The Avant carousel broom is a strong broom that rotates in both directions and moves materials efficiently
The side shift of the carousel broom allows brushing next to the wall
The Avant push broom is available in 1300mm and 2000mm widths
Inexpensive and simple to use, the push broom is ideal for both equestrian and farming use
CALL 01278 451 601 FOR AVANT SALES, HELP OR ADVICE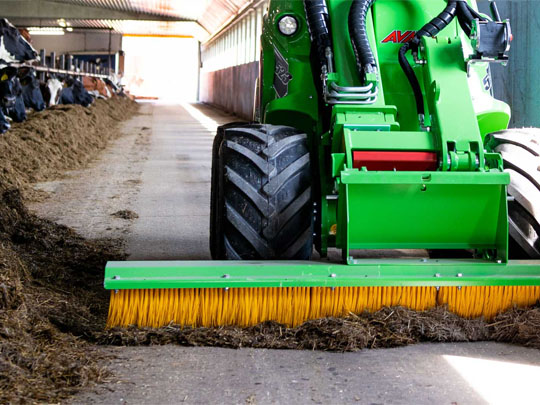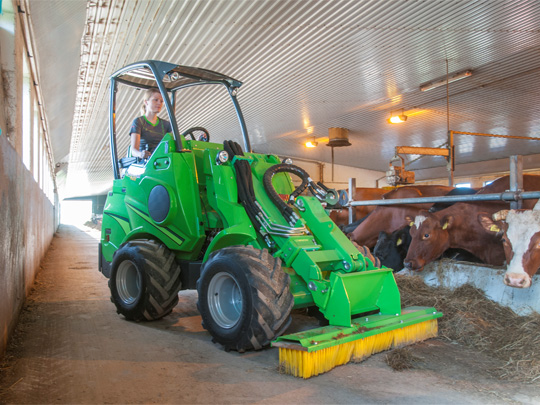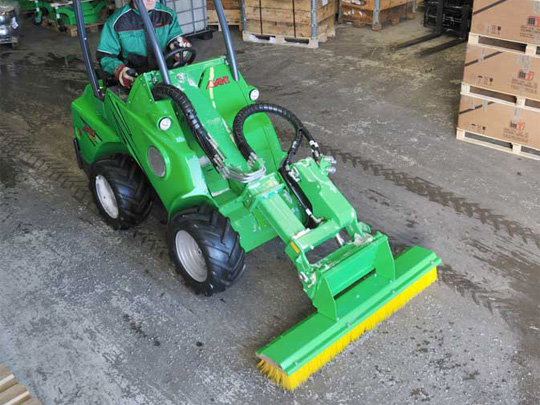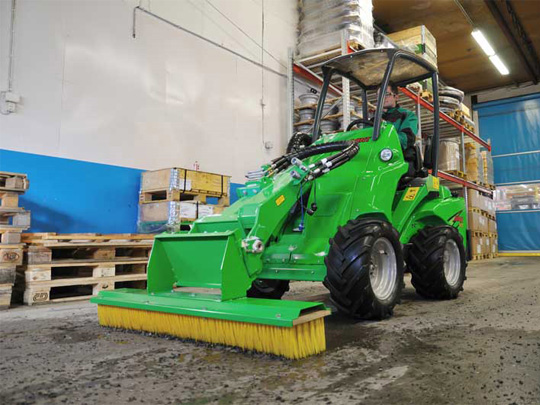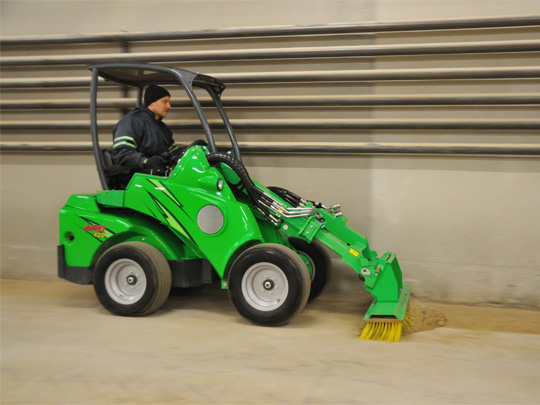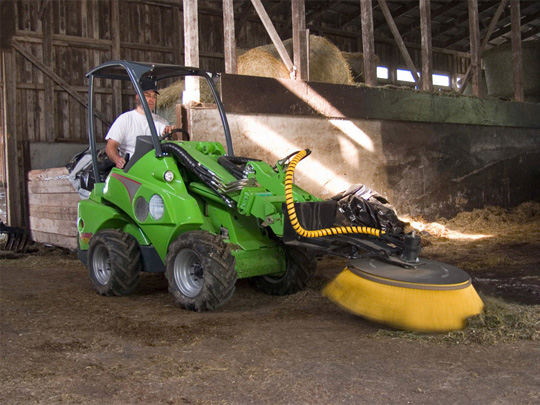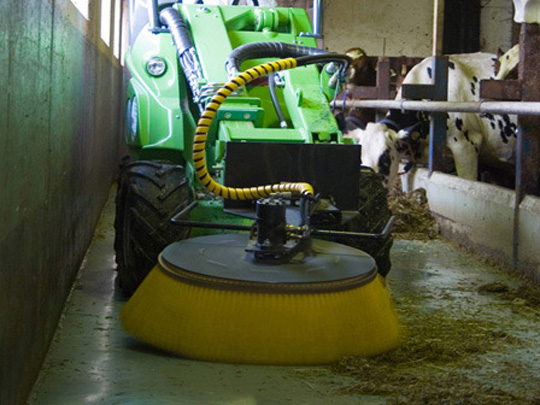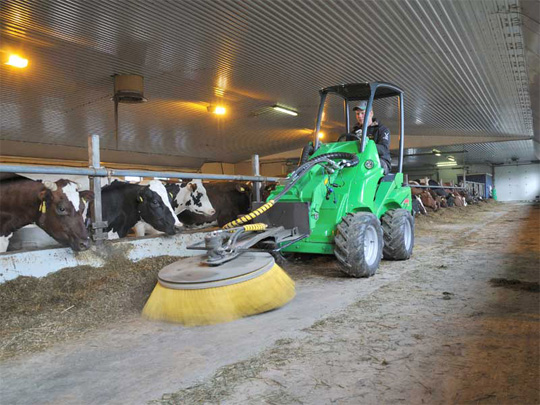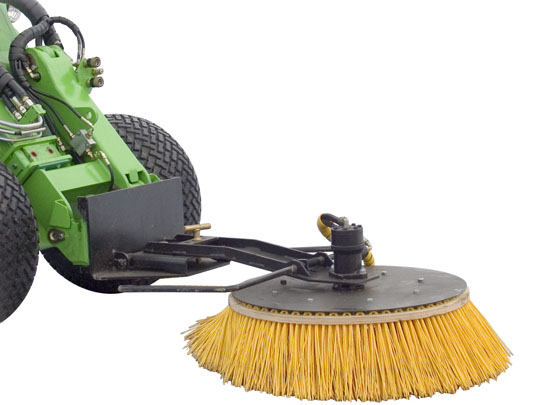 For help or advice choosing the best Avant broom attachment for your needs please call us on 01278 451 601 and we will be happy to help you.