This Avant rotary harrow attachment harrows topsoil to give a finish ready for sowing. The working depth is adjusted with the rear field roller which levels the seeding bed and with an optional seeding unit, ground can be lawn ready in one pass.
Rotary harrows are most commonly used for lighter topsoil levelling. The soil is normally not milled as deep or as thoroughly as with a stone burier.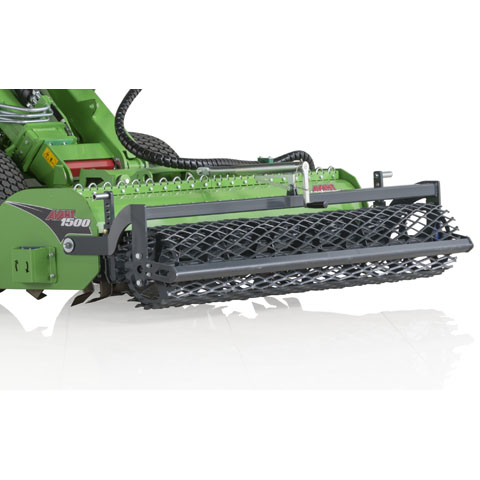 Professional, efficient rotary harrow for topsoil levelling
Top grade finish with just one pass
Can be equipped with seeding unit - ready lawn surface in a single pass
Requires less power than a stone burier
CALL 01278 451 601 FOR AVANT SALES, HELP OR ADVICE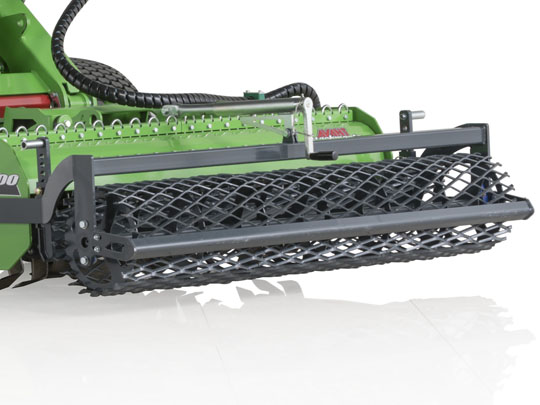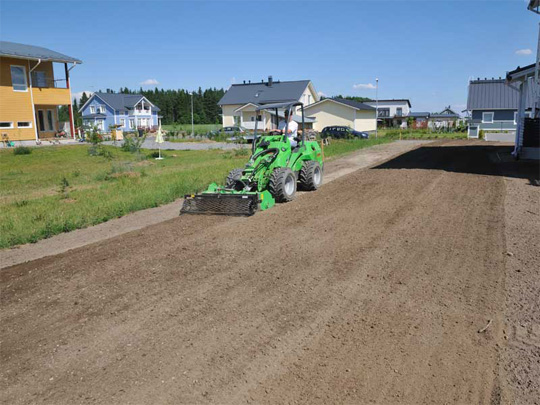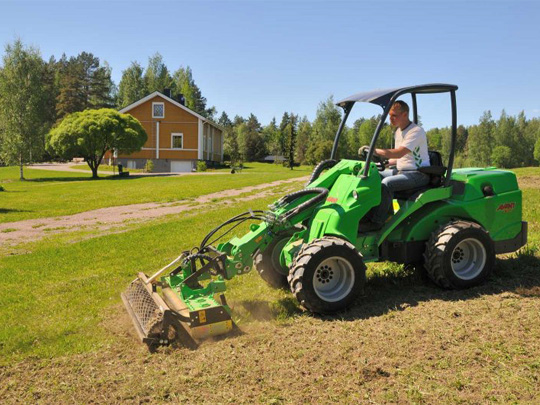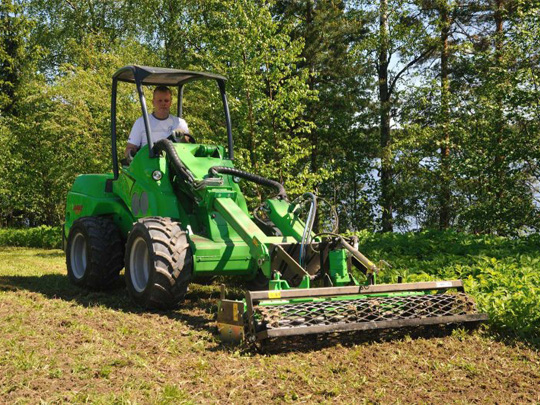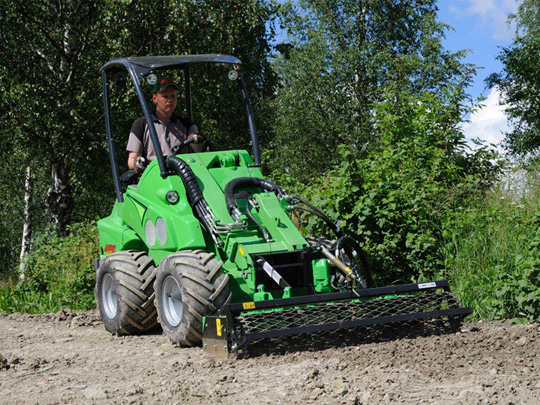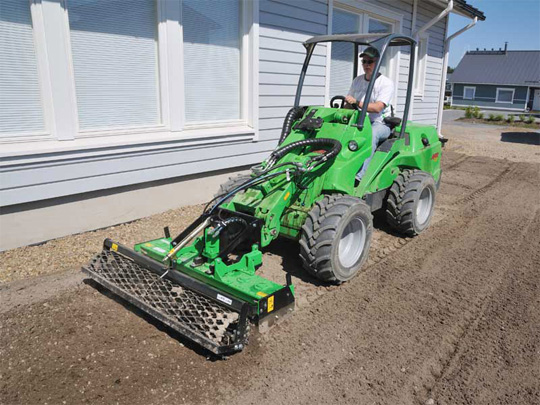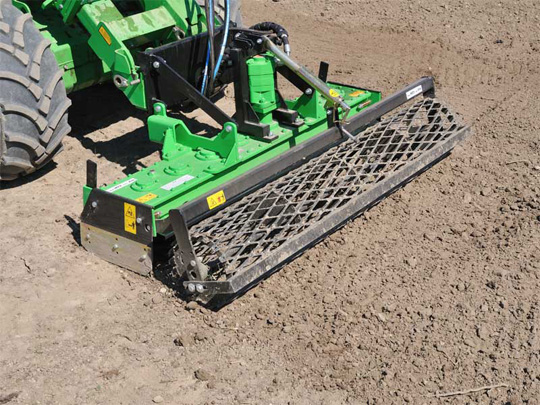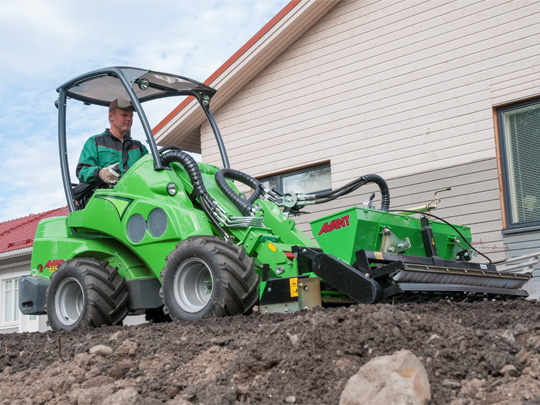 For more details or advice about using the Avant rotary harrow, please call us on 01278 451 601, we will be happy to help or answer any harrowing questions you may have.