The hydraulic sand and salt spreaders from Avant are designed for fast and efficient spreading. Front mounting allows loading from ground level in the same way as with normal bucket. The Avant centrifugal sand and salt spreader is the right choice to cover large areas.
Powered by hydraulic motor the sand / salt spreader is equipped with a mixer axle which breaks any frozen sand and prevents the sand from clogging up. The plates in the feeding roll are spring loaded so that stones will not block or break the spreader.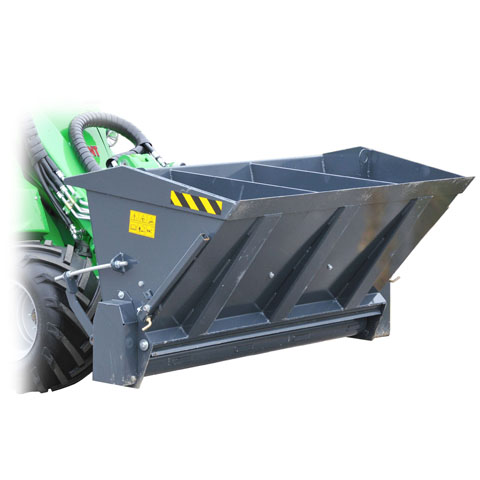 The Avant sand / salt spreader can also be filled by loading with the spreader like with a normal bucket
With a robust design the spreader attachment is suitable for professional use
The spreading area of the Avant centrifugal sand / salt spreader can be adjusted from 2 to 6 metres
The spreading amount can be adjusted quickly and easily from the side of the attachment
CALL 01278 451 601 FOR AVANT SALES, HELP OR ADVICE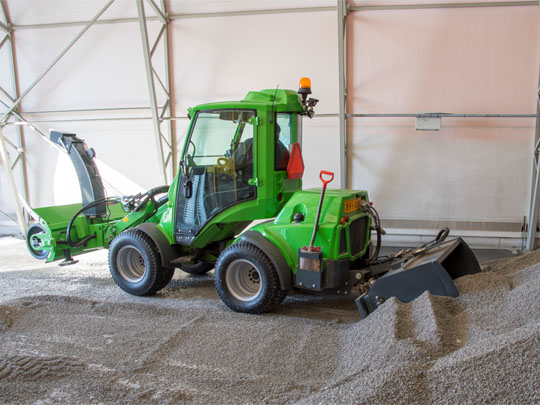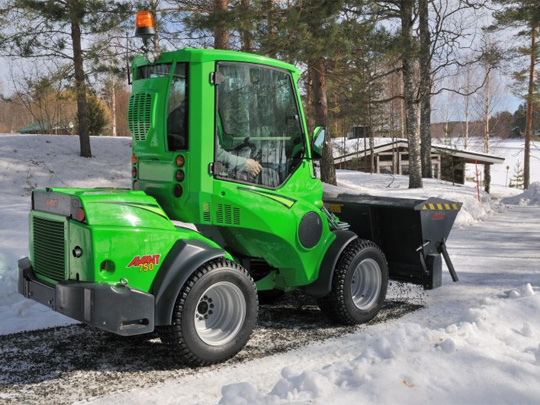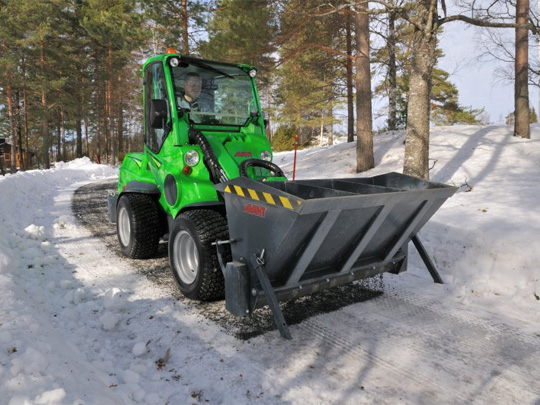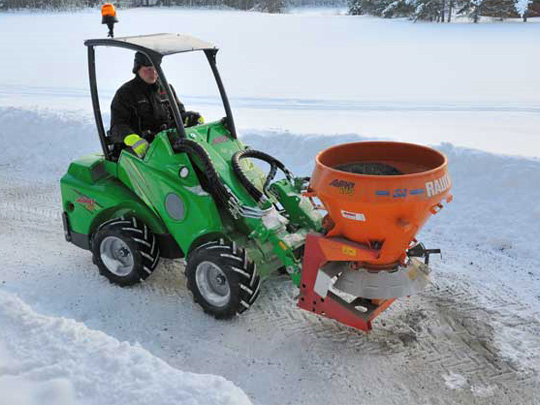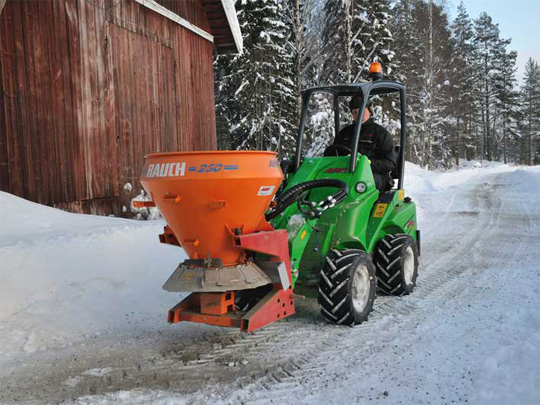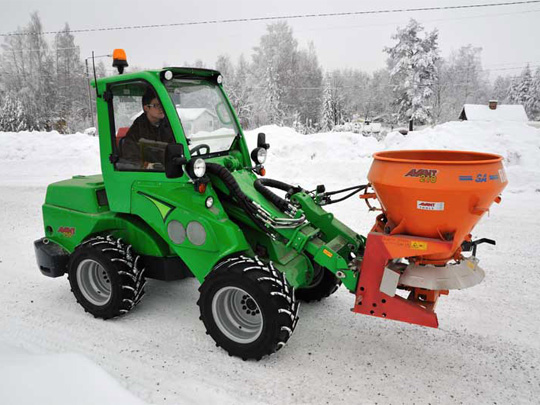 Sand / salt spreaders for Avant compact loaders are available from us at Avant Equipment. If you need any advice choosing the most useful attachments for your loader, call us on 01278 451 601, we will be happy to help you.