With a 650 litre volume, using the Avant silage dispenser attachment is a quick and easy way to distribute silage. The dispenser bucket is equipped with a hydraulic elevator and can discharge feed acurrately to either the left or right hand side. Especially recommended for precision chopped silage and feeding stuffs made with feed mixers.
The dispenser bucket can be filled like a normal bucket directly from floor level. Distributes silage to about 10 cows per fill and it takes approximately 10 minutes to distribute silage to 50 cows.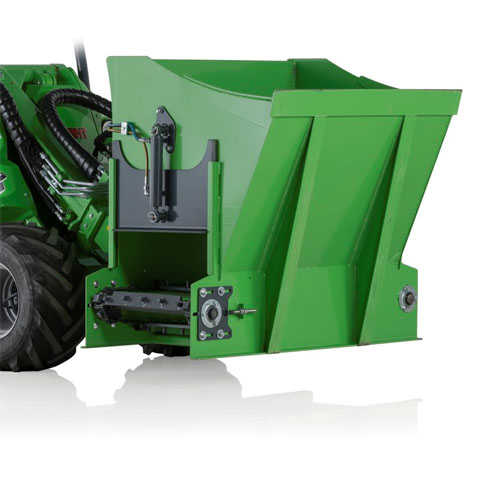 Using the Avant silage dispenser is a quick and easy way to distribute silage
The silage can be distributed on both sides of the bucket without making any adjustments
Volume: 650l, width: 1370mm, weight: 240kg
CALL 01278 451 601 FOR AVANT SALES, HELP OR ADVICE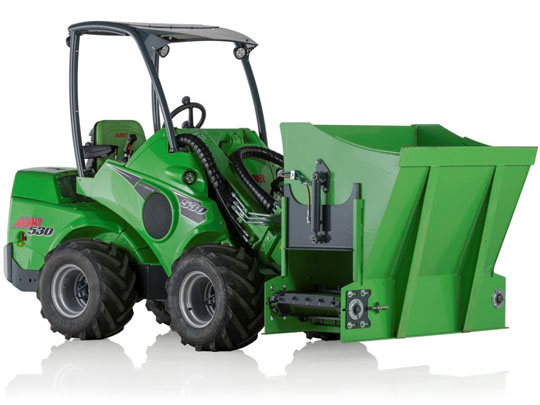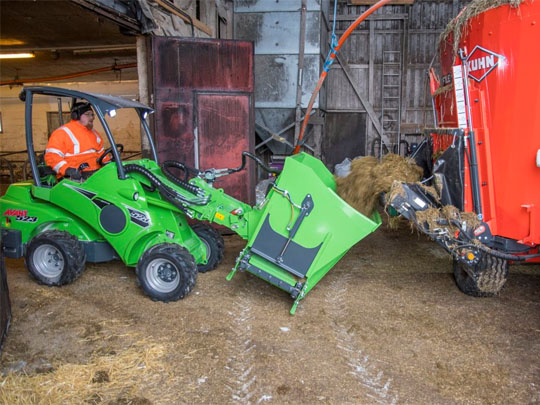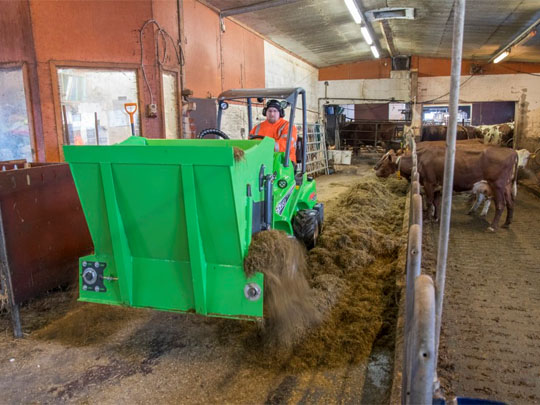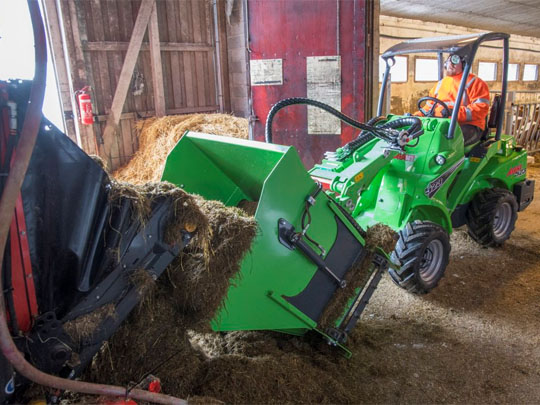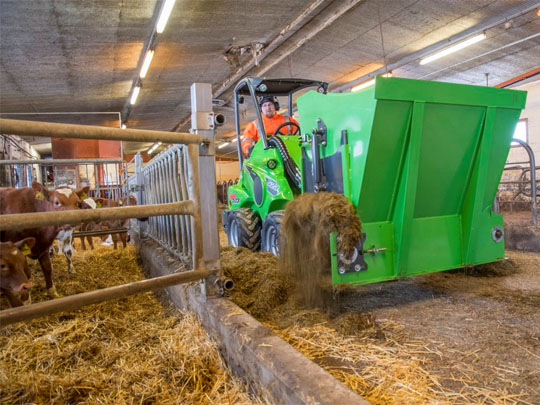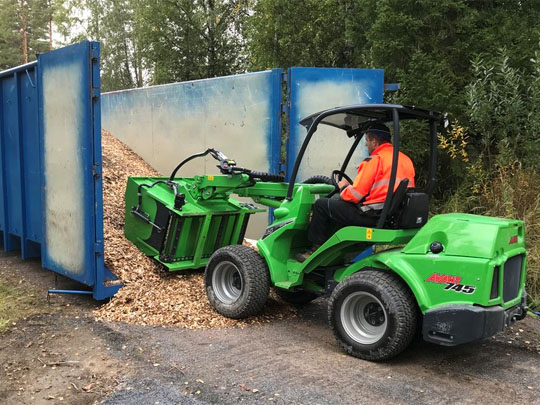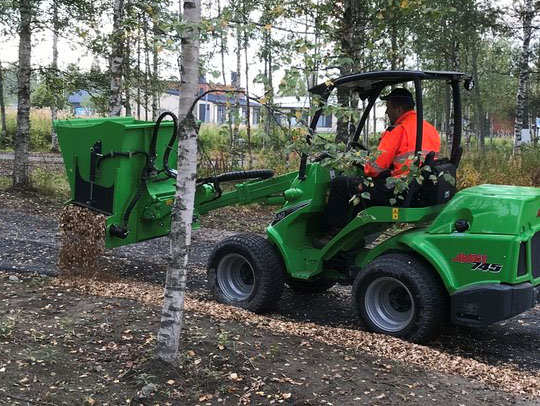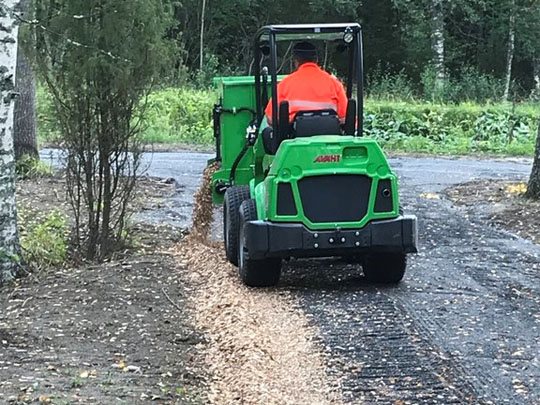 For more details regarding the Avant silage dispenser or any other Avant loader farming attachment please call us on 01278 451 601 and we will be more than happy to help you.