The Avant silage fork is a robust fork with a powerful hydraulic cylinder and strong blade pins to penetrate into all types of feed. The front edges of the fork are tapered which gives a smaller turning diameter.
The fork has replaceable lower tines made of reinforced steel. The grapple goes up to vertical position and this, together with the powerful cylinder enables easy grabbing e.g. on a round bale.
The silage fork attachment is compact and suited for silage distributing in small and confined places
The front edges on the forks are rounded, which offers a smaller turning diameter
Tipping angle smaller as standard - mounting plate which increases tipping angle by 17 degrees is available as an option
CALL 01278 451 601 FOR AVANT SALES, HELP OR ADVICE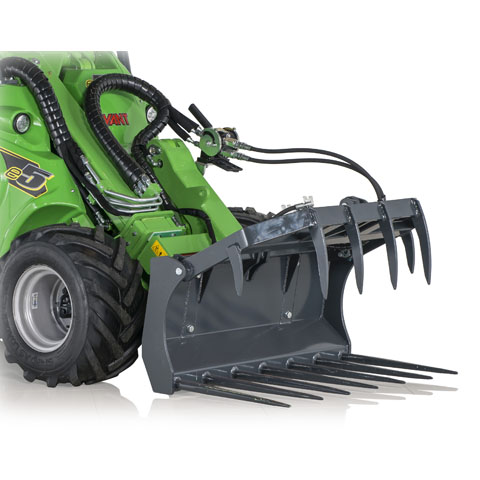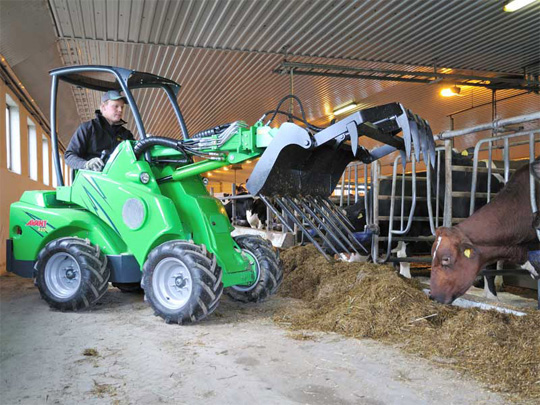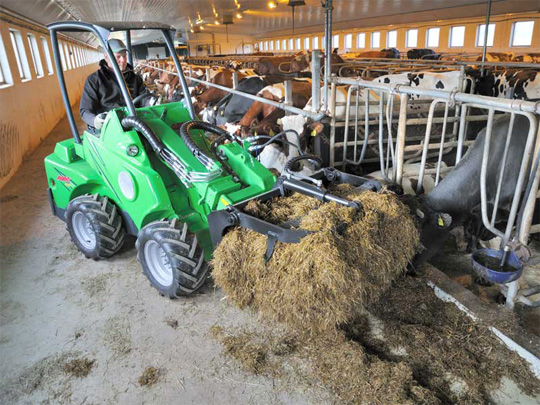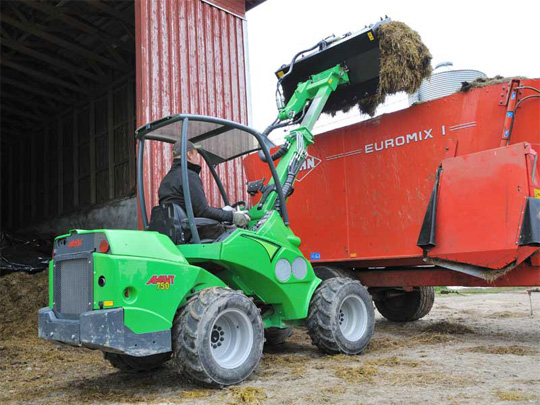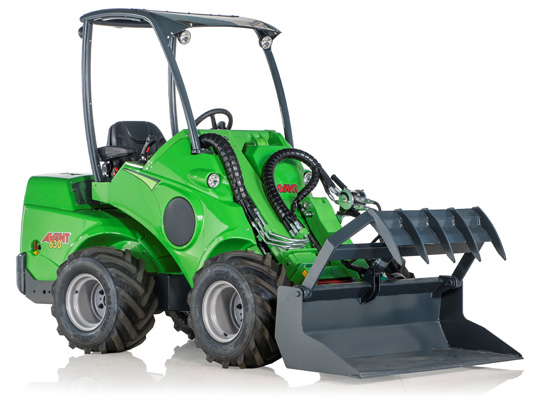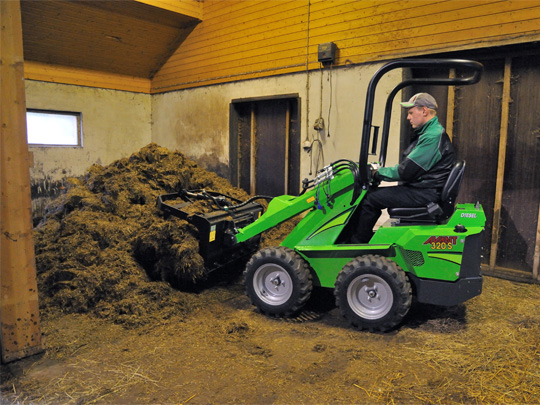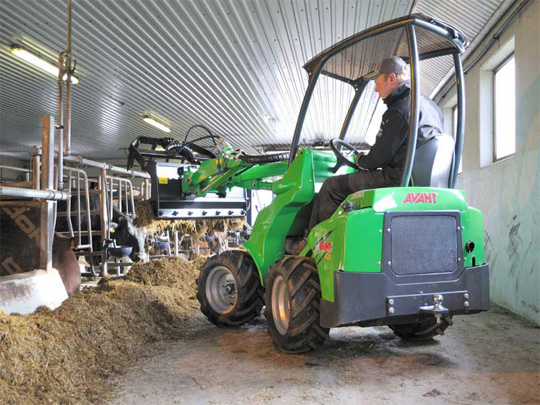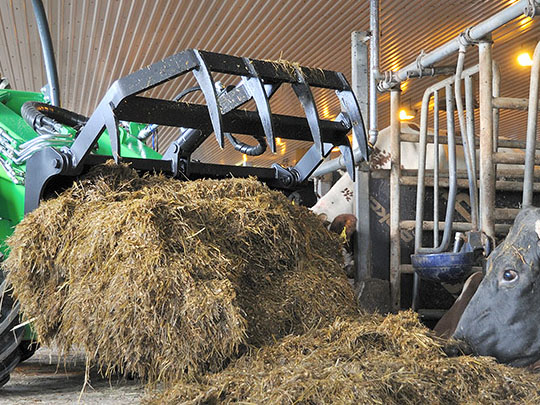 The easiest way to clean the cattle feeding table is with the Avant feeding table cleaning blade attachment for Avant loaders.
The blade mounts directly onto the Avant silage fork and can be mounted by driving the silage fork into the blade, no need to get out of the driver's seat which speeds up the cleaning process as no attachment change is necessary. The cleaning blade has a has a rubber lip on the lower surface ensuring thorough cleaning.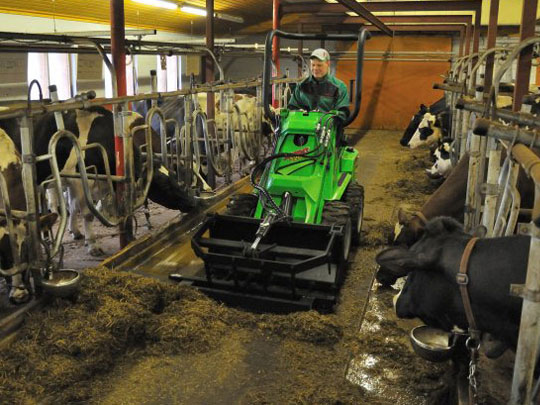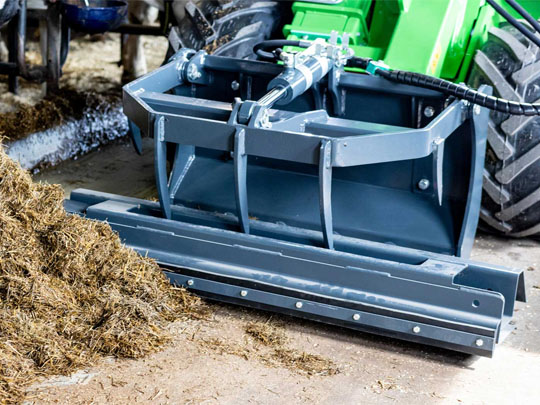 For further information or advice regarding the silage fork attachment or the feeding table cleaning blade, please call us on 01278 451 601 and we will be more than happy to help you.