An efficient and useful tree cutter, the Avant tree shear attachment is intended for forest thinning, tree clearance and forestry jobs where smaller trees need to be cut.
The strong grapple firmly grips the tree trunk and a hydraulic cylinder pushes the cutting blade against the trunk and cuts it. The tree is then easy and fast to move away with an Avant loader. If needed, the cutting blade can be turned 180° to point backwards, this means it doesn't cut and the unit can be used as a grapple only.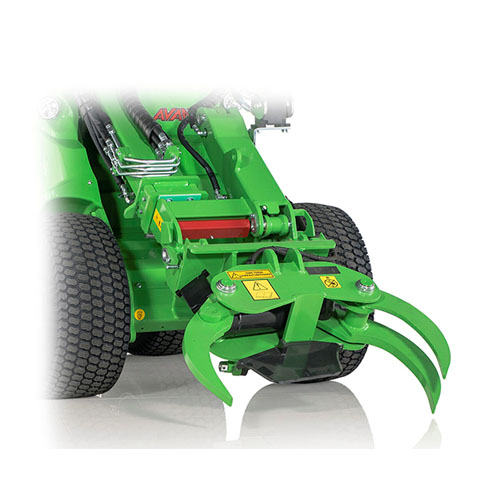 Tree shear attachment can be used as a grapple only
An Avant forestry attachment for forest and woodland thinning
Tree diameter: maximum 190mm, grapple opening: 770mm
CALL 01278 451 601 FOR AVANT SALES, HELP OR ADVICE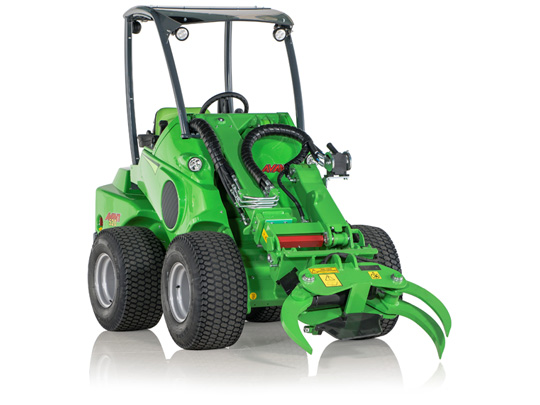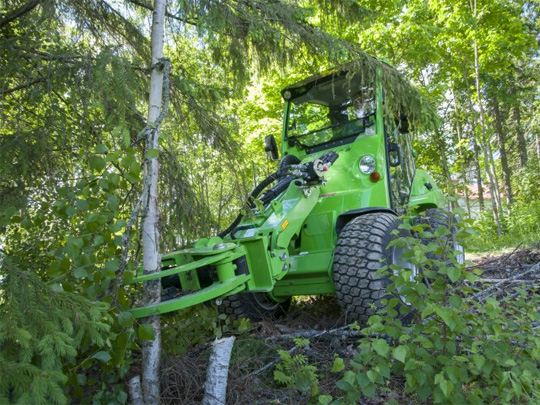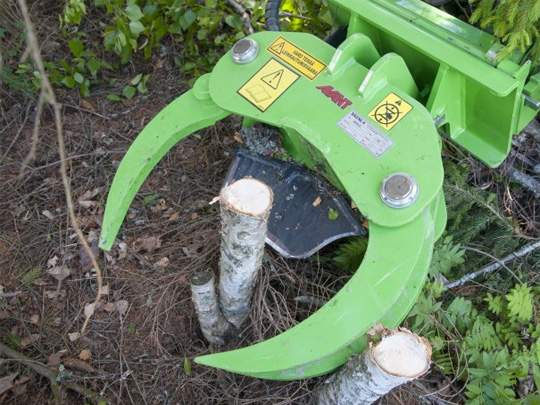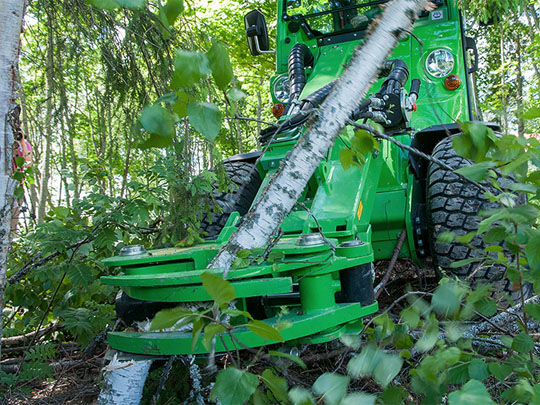 The tree shear attachment for Avant compact loaders is available us at Avant Equipment. If you need any advice choosing the most useful attachments for your forestry needs, please call us on 01278 451 601, we will be happy to help.