The Avant trencher attachment is a fast way to dig narrow trenches for cables, drains, pipes etc up to 900mm deep and 150mm wide without damaging the surrounding ground. The trencher digs a clean trench which can easily be filled with a bucket or a dozer blade. The planetary drive with hydraulic motor guarantee powerful and trouble free operation.
Avant trencher chains have tungsten reinforcements to ensure long lasting performance in all soil conditions.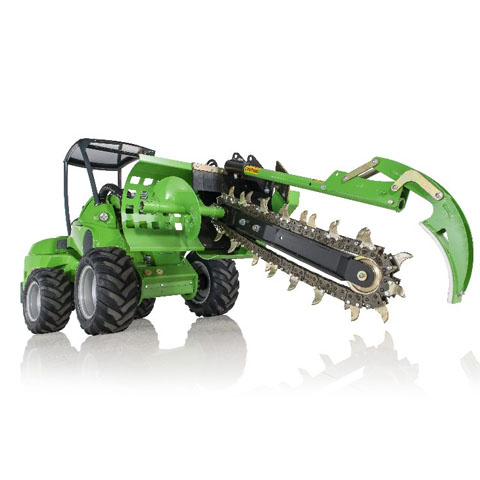 TRENCHERS FROM PAUL HELPS LTD
At Paul Helps we also sell DIGGA® trenchers in a range of widths. Call us on 01278 451 601 for more details or visit our trencher website at www.trencherequipment.co.uk.
As DIGGA® trenchers are supplied in various size trench widths there's no need to excavate more than needed.
An Avant trencher is ideal for smaller cable or pipe laying
Digging speed with a trencher is 2-3 times quicker compared to a backhoe
The combination of an Avant compact loader and a trencher attachment leaves almost no marks of digging operations after the work is done
The perfect solution for gardens and lawn areas as minimal damage to ground surrounding trenching area
Very fast and clean way to dig trenches for cables, drains, piping etc.
Digs only 100-200 mm wide trench and moves all ground to the right side of the trench
CALL 01278 451 601 FOR AVANT SALES, HELP OR ADVICE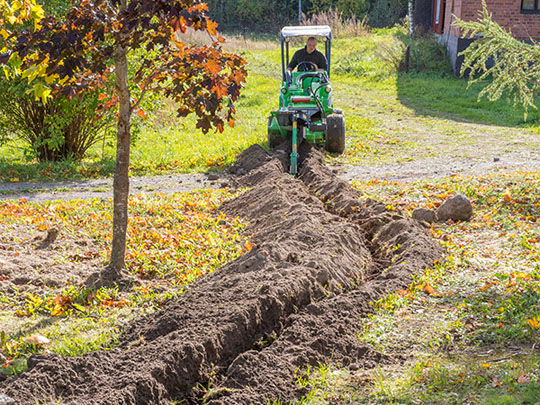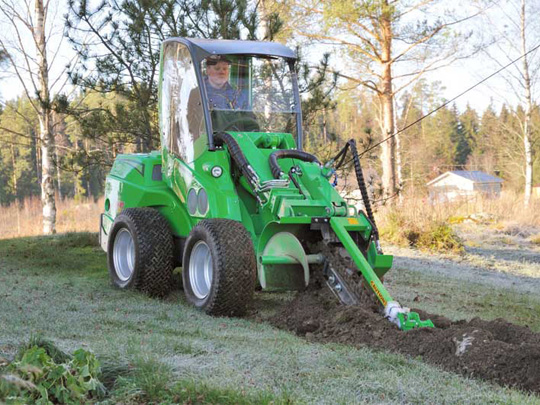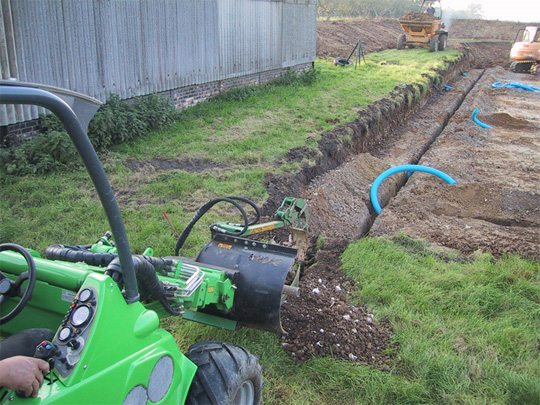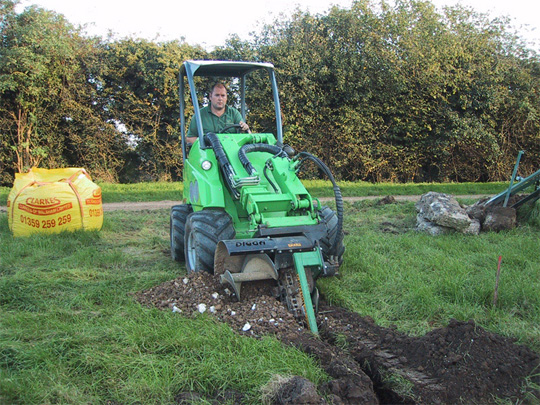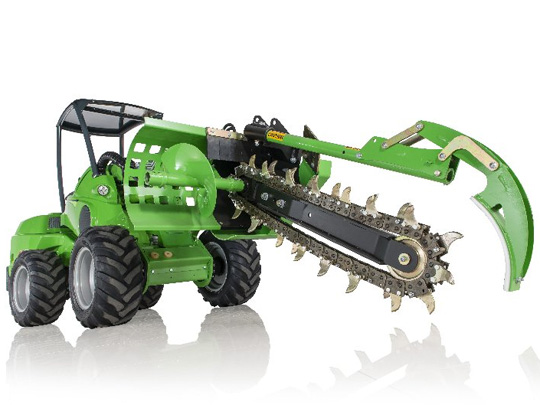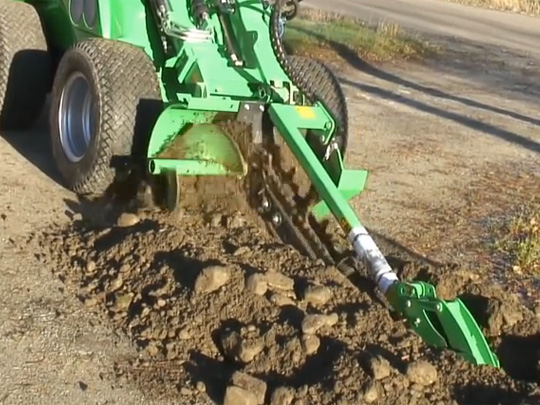 For more about the Avant trencher or just some advice, please call us on 01278 451 601 and we will be more than happy to help or answer any questions about Avant loaders and Avant attachments.