The Avant hydraulic wood chipper CH100 easily chips branches and tree trunks up to 100mm in diameter. The operator feeds wood manually into the double-knife disc chipper and the chips can be directed through 360° by simply turning the discharge chute.
The Avant chipper chute can turn 180° and can be mounted to eject wood chips to the right or the left.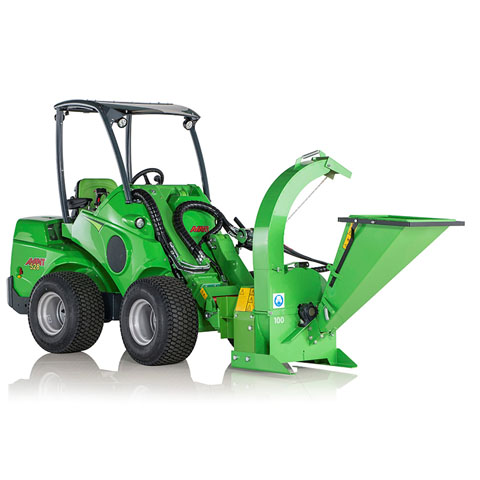 Manual feeding chute
Double-knife disc chipper
Maximum wood diameter: 100mm
Chip length: Approximately 12mm
Chipping drum: Hydraulic motor with direct drive
Chute turn: 180° (can be mounted to eject to the right or left)
Weight: 210kg
CALL 01278 451 601 FOR AVANT SALES, HELP OR ADVICE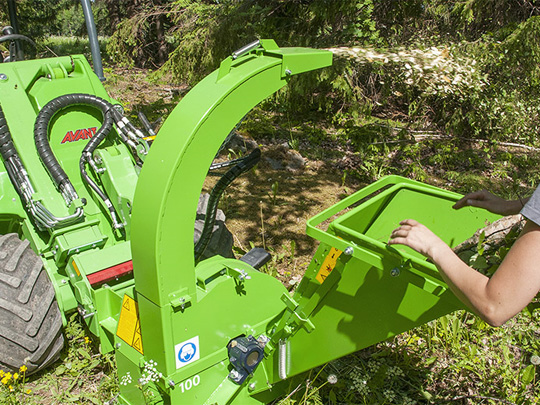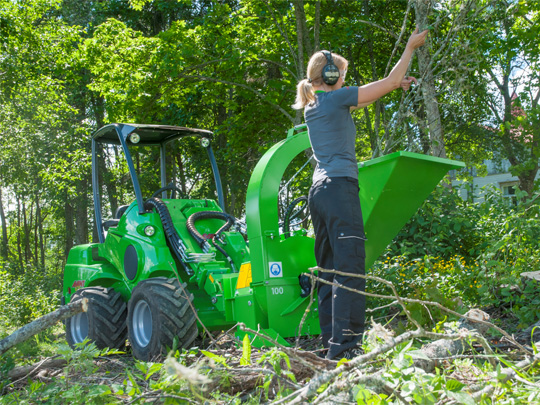 For more information regarding the Avant wood chipper attachment, please call us on 01278 451 601, we will be happy to help you and answer any questions you might have.